FEDERAL RESERVE: UNWINDING WILL BE GRADUAL
Last Wednesday, the country's central bank detailed how it would shrink its mammoth balance sheet. During the fourth quarter, the Fed will unload $10 billion of maturing bonds per month; in each subsequent quarter, the monthly runoff will increase by $10 billion until reaching a limit of $50 billion. Fed chair Janet Yellen said that this schedule is set in stone, barring a "sufficiently great" economic threat. The Fed made no interest rate move last week, but 12 of 16 Fed officials do project a hike before 2017 ends.
HOME SALES RETREAT AGAIN
In August, existing home sales fell for the fourth time in five months. Resales decreased 1.7% to a seasonally adjusted annual pace of 5.35 million, a 12-month low, according to the National Association of Realtors. Two factors hindered would-be buyers: a median house price of $253,500 and a 2.1% monthly reduction in inventory (the supply of homes for sale was 6.5% greater in August 2016).
BUILDING PERMITS UP 5.7% IN AUGUST
This good news was countered by last month's 0.8% reduction in groundbreaking. The Census Bureau's report on August construction activity showed the rate of issuance for permits 8.3% above where it was a year earlier; the pace of starts was 1.4% improved. Starts for single-family homes were up 17.1% in 12 months.
A MIXED WEEK FOR EQUITIES
Leading the way among the three major indices last week, the Dow Jones Industrial Average rose 0.36% in five days to 22,349.59. The S&P 500 made a smaller advance of 0.08% to 2,502.22. The Nasdaq Composite took a weekly loss of 0.33%, settling Friday at 6,426.92.
THIS WEEK: On Monday, Red Hat reports quarterly results. August new home sales numbers, the latest S&P/Case-Shiller home price index, the September Conference Board consumer confidence index, and earnings from Cintas, Darden Restaurants, Micron Technology, and Nike all arrive on Tuesday. Earnings announcements from Jabil Circuit, Pier 1 Imports, Thor Industries, and Worthington Industries complement reports on August durable goods orders and pending home sales, Wednesday. Thursday, the federal government's second estimate of Q2 GDP and a new initial jobless claims report appear; also, Accenture, Blackberry, Conagra Brands, KB Home, and Rite Aid present earnings. The August personal spending report, the Federal Reserve's August PCE price index, and the final September University of Michigan consumer sentiment index surface Friday.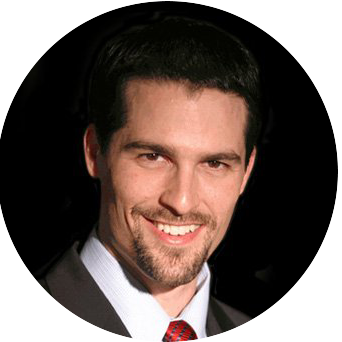 About the Independent Financial Advisor
Robert Pagliarini, PhD, CFP®, EA has helped clients across the United States manage, grow, and preserve their wealth for the past 25 years. His goal is to provide comprehensive financial, investment, and tax advice in a way that was honest and ethical. In addition, he is a CFP® Board Ambassador, one of only 50 in the country, and a real fiduciary. In his spare time, he writes personal finance books, finance articles for Forbes and develops email and video financial courses to help educate others. With decades of experience as a financial advisor, the media often calls on him for his expertise. Contact Robert today to learn more about his financial planning services.