INFLATION SPIKED IN AUGUST
Economists had long assumed consumer prices would rise abruptly at some point, and they certainly did last month. The Consumer Price Index increased 0.4% in August, its biggest one-month advance since its 0.6% gain in January. Higher gas prices were a major influence: they rose 6.3% for August. Core inflation was up 0.2% after four straight 0.1% monthly gains. Yearly consumer inflation is now at 1.9%. Wholesale inflation, as measured by the Producer Price Index, rose 0.2% in August to an annualized pace of 2.4%.
RETAIL SALES STAGE A LATE-SUMMER RETREAT
Americans cut back on retail purchases during August. Retail sales declined 0.2%, a disappointment after the 0.3% July gain. The silver lining: the core number, minus gasoline and auto buying, rose 0.2%.
CONSUMER SENTIMENT INDEX DIPS SLIGHTLY
The University of Michigan's twice-monthly barometer of the American consumer's mood fell 1.5 points in its initial September edition. At a mark of 95.3, the index was still 4.5% above where it was a year earlier. While the index's current conditions component hit its highest level in nearly 17 years, 9% of survey respondents believed that Hurricanes Irma and Harvey had hurt the overall economy.
A MILESTONE FOR THE S&P 500
Recording its highest close ever, the broad equities benchmark settled at 2,500.23 Friday, capping off a 5-day gain of 1.58% and attaining its third round-number highpoint of 2017. The Nasdaq Composite advanced 1.39% for the week to 6,448.47. Setting the pace for the big three, the Dow Jones Industrial Average added 2.16% last week to close Friday at 22,268.34. The Russell 2000 had an even better week, rising 2.31% to 1,431.71; the CBOE VIX again neared historic lows, dropping 16.09% in five days to 10.17.
THIS WEEK: On Monday, Steelcase shares quarterly results. Earnings calls Tuesday include announcements from Adobe Systems, AutoZone, Bed Bath & Beyond, and FedEx, and investors will also look at the Census Bureau's August report on new residential construction. Wednesday, the Federal Reserve could reveal plans for unwinding its balance sheet as it wraps up a monetary policy meeting; Wall Street will also consider August existing home sales numbers and Q3 results from General Mills. A new initial unemployment claims report arrives Thursday. CarMax and Finish Line present earnings Friday.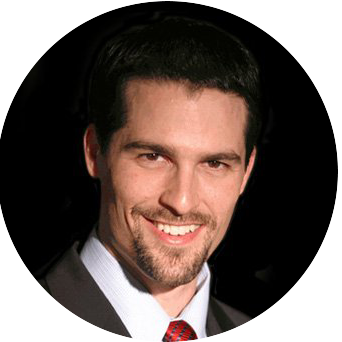 About the Independent Financial Advisor
Robert Pagliarini, PhD, CFP®, EA has helped clients across the United States manage, grow, and preserve their wealth for the past 25 years. His goal is to provide comprehensive financial, investment, and tax advice in a way that was honest and ethical. In addition, he is a CFP® Board Ambassador, one of only 50 in the country, and a real fiduciary. In his spare time, he writes personal finance books, finance articles for Forbes and develops email and video financial courses to help educate others. With decades of experience as a financial advisor, the media often calls on him for his expertise. Contact Robert today to learn more about his financial planning services.