PERSONAL SPENDING BARELY IMPROVES
Consumer spending increased by only a seasonally adjusted 0.1% in August, while consumer incomes rose 0.2%. Those gains precisely matched the projections of economists surveyed by the Wall Street Journal. Factoring in inflation, household spending actually retreated 0.1% during August. Hurricane Harvey may be partly to blame for these numbers.
ROUNDING UP REAL ESTATE INDICATORS
Census Bureau data shows new home buying down 3.4% in August; this dip comes on the heels of a (revised) 5.5% fall in July. Pending home sales, as measured by a National Association of Realtors index, slipped 2.6% in August after retreating 0.8% a month earlier. The 12-month gain for the S&P/Case-Shiller home price index improved 0.2% to 5.8% in the July edition (released last week).
CONSUMER OUTLOOK WEATHERS STORMS
The University of Michigan's consumer sentiment index and the Conference Board's consumer confidence index both declined for September, but not drastically. The university's gauge fell 1.7 points to a reading of 95.1, right where analysts polled by MarketWatch thought it would land; that left it 4.3 points above where it was in September 2016. At a mark of 119.8, the CB index was just 0.6 points lower than its August reading.
WALL STREET WRAPS UP A GOOD WEEK & MONTH
The three major indices all advanced last week. Taking the lead, the Nasdaq Composite posted a 5-day gain of 1.07% on the way to a Friday close of 6,495.96. In the same period, the Dow Jones Industrial Average improved 0.25% to 22,405.09; the S&P 500, 0.68% to 2,519.36. At the close on September 29, the Nasdaq had added 0.94% month-over-month; the Dow, 1.90%; the S&P, 1.73%; the Russell 2000, an impressive 5.47%. The CBOE VIX ended the month at just 9.51.
THIS WEEK: Monday sees the release of ISM's September manufacturing PMI. Tuesday, Lennar and Paychex announce quarterly earnings. ISM's September service sector PMI and ADP's latest payrolls snapshot arrive Wednesday, plus Q3 earnings from Monsanto and PepsiCo; in addition, Federal Reserve chair Janet Yellen will speak briefly at the St. Louis Fed's community banking conference. Thursday offers new initial claims numbers, the September Challenger job-cut report, and Q3 results from Constellation Brands and Costco. On Friday, the Department of Labor issues its September jobs report.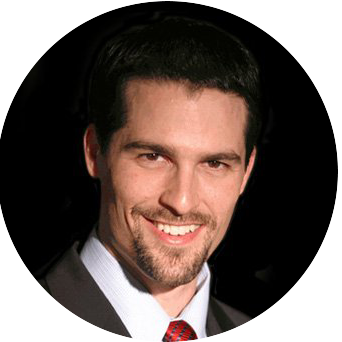 About the Independent Financial Advisor
Robert Pagliarini, PhD, CFP®, EA has helped clients across the United States manage, grow, and preserve their wealth for the past 25 years. His goal is to provide comprehensive financial, investment, and tax advice in a way that was honest and ethical. In addition, he is a CFP® Board Ambassador, one of only 50 in the country, and a real fiduciary. In his spare time, he writes personal finance books, finance articles for Forbes and develops email and video financial courses to help educate others. With decades of experience as a financial advisor, the media often calls on him for his expertise. Contact Robert today to learn more about his financial planning services.