We are independent and objective fiduciaries who always act in
your best interest.
Our goal is to help you create a customized financial plan that can help you
grow your wealth, cut your taxes, and reach your goals.
Devoted to
Growing & Protecting Your Wealth
Devoted to
Growing & Preserving Your Wealth
We are honored our clients put their trust in us to help them create a better future. We are passionate about always doing what is right, honest, and ethical for our clients – putting their needs above all others.
We have been helping clients navigate the changes retirement brings for over 20 years. Saving and investing assets during your working years is critical, but just as importantly is your strategy to distribute income from your portfolio in retirement. Too little attention is placed on how best to withdrawal an income from your investments. Robert has earned a PhD in financial and retirement planning where retirement income distribution planning was a large focus of his studies and research.
Retirement Planning Services
We specialize in serving Sudden Wealth™ recipients – individuals that quickly receive a large sum of money from an inheritance, lawsuit settlement, stock options, etc. We help our Sudden Wealth™ clients go from confused and overwhelmed to confident and in control. Robert is nationally recognized as an expert in this area and has written the book on the subject: The Sudden Wealth Solution: 12 Principles to Transform Sudden Wealth Into Lasting Wealth.
Discover Services for Sudden Wealth™
We provide business transition planning to family businesses who are selling their company to outsiders or transitioning the business. Our goal is to help you extract the most after-tax value from the sale of your company and help you plan for the future. We have worked with many business owners as they navigate the process of selling their company or transitioning it to family. Some of our clients have needed help during the sales process and others want help in investing the proceeds and creating a sound strategy to create income from their portfolio.
How We Help Businesses
We are true fiduciaries.
This means we always put our client's best interests first. A true fiduciary also means that we are not part-time fiduciaries. We put our client's best interests first in all cases and at all times. Less than 8% of financial advisors are true fiduciaries. Read our fiduciary oath to see the principles we live by.
You have enough to think about right now - trusting your financial advisor shouldn't be something you have worry about! Choose a fiduciary financial advisor.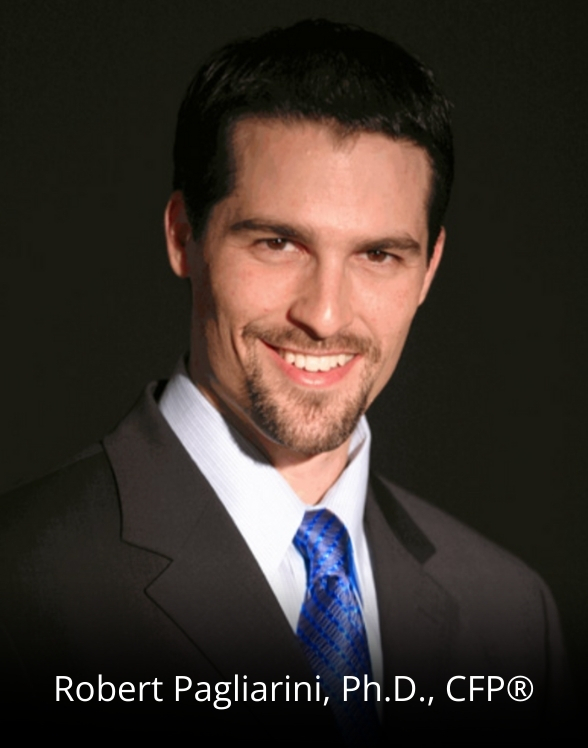 Why I love what I do...
Why do I have a bunch of letters after my name?
Why do I write books, financial columns for Forbes and CBS, and go on TV?
Why do I get up each morning with the unwavering mission to help clients make more money through low-cost investing, reduce their taxes, and implement creative financial strategies tailored to their unique needs?
It's actually very simple, but for me quite profound.
As a child, my single mom struggled to raise my four siblings and me. Each day we faced new challenges. I saw first hand the power of money and how life was without it. As an adult. I visit countries around the world - many of them where men, women, and children struggle to survive - and again, I'm constantly reminded what a difference a dollar makes. Financial security can literally mean the difference between life and death.
Several years ago I met a young girl in Vietnam who had a heart defect. She was going to die. With just $800 and heart surgery. this young girl with a death sentence is now a young adult who is flourishing and is expected to have a full life ahead of her.
This is why I'm obsessed with cutting taxes, saving money, and preparing for the future. Money is freedom and the opportunity to create and live the very best life possible.
Whether you have $20 million or $2, each dollar counts. This is why I'm always learning new strategies to help my clients.
This is why I do what I do.
Why Investment Fees Matter
Investment fees can rob a portfolio over time and leave you with much less than you should have. And there's a good chance you are paying too much. But if you do it yourself or invest in only passive index funds*, you may be missing out on above average returns in key asset classes where active management may do better. We don't think you should have to choose between low fees or professional money management. Instead, we think you should have both. We focus on a low fee indexing approach and add active asset management where we are confident it will generate a better return for you.
* Please consider the investment objectives, risks, charges, and expenses carefully before investing in Mutual Funds. The prospectus, which contains this and other information about the investment company, can be obtained directly from the Fund Company or your financial professional. Be sure to read the prospectus carefully before deciding whether to invest.
Get Smart About Your Biggest Expense with Tax Strategies
Taxes are like a financial anchor that can keep your wealth from growing. Taxes are often the largest expense for clients and can mean the difference between a comfortable $5 million nest egg and a $3 million account at retirement*. But other than contributing to a 401(k) or tax loss harvesting, many clients and advisors are unaware of the many more advanced and creative strategies to reduce taxes. We look at minimizing taxes as a challenge – a game of sorts where we try to help our clients implement less obvious investment and financial strategies to reduce the taxes they pay.
*$19,300 invested for 40 years at 8% compounded growth compared to 40% tax on $19,300 invested over same period.
Minimize Investment Fees with Creative Financial Strategies
Are you aking advantage of new & creative financial strategies? It's true the ultra-wealthy often get access to the best investments and superior legal and tax advice. Because it can seem that they can take advantage of opportunities and loopholes that most of us can't, many investors give up and settle for mediocre advice instead. But by ignoring many creative financial strategies that might work for them, they are missing out and costing themselves a great deal. We do things differently. We'll implement the ultra-affluent strategies when we can, and we also focus on those tactics the ultra-affluent don't qualify for or can't take advantage of because of their size.
Help ensure maximum returns with a complete portofilo analysis
Do you ever wonder if you are getting a good return based on the risk you are taking or if your investments are appropriate for you? You can ask friends how they are doing or compare your performance with how the market is doing, but this doesn't give you a complete picture of your investments and could hurt your portfolio in a down market and be a drag on your portfolio in an up market. Instead, we can run a complete analysis of your portfolio so you can see in black and white how you are doing, the risks you are taking, the fees you are paying, and if changes are needed.