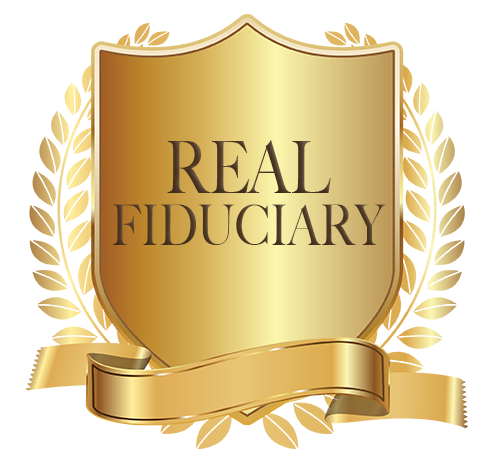 We are Real Fiduciaries.
This means we always put our client's best interests first. A Real Fiduciary also means that we are not part-time fiduciaries. We put our client's best interests first in all cases and at all times. Less than 8% of financial advisors are Real Fiduciaries. Read our fiduciary oath to see the principles we live by.
You have enough to think about right now - trusting your financial advisor shouldn't be something you have worry about! Choose a fiduciary financial advisor.
How are we different?
There are many firms that provide financial and investment advice. So many, in fact, it can be hard to distinguish one company from the next. We've created this company from the ground up to deliver what we consider is world-class wealth management and tax strategy advice. In doing so, we've built a company that looks and acts a bit different from the others.
Our goal was to provide comprehensive financial, investment, and tax advice in a way that was honest and ethical – a firm that I would want to hire myself.
Independent

This means that we don't have our own products we're pitching or an incentive to recommend one strategy over another.

Fiduciary Financial Advisor

There are two types of financial advisors. Those who are fiduciaries, which means they always put their clients' interests ahead of their own. And then there are non-fiduciary advisors who can put their own interests ahead of their clients. The result is that the advice you receive may benefit your advisor more than it benefits you. Clearly this isn't the kind of relationship I'd want with an advisor, and as a result, we always strive to put our clients' interests are always ahead of ours.

Specialized

Unlike other firms or financial advisors, we tend to focus on a small number of clients. We could add more staff and advisors and stretch ourselves thin, but we'd rather focus on a select number of clients.

Lower cost investing

Fees can be an anchor on a portfolio. Our underlying investment fees tend to be about 72% less expensive than. Less fees means more money for our clients.

Tax-efficient investing

We combine tax-efficient passive investing with active management to try to extract the best possible return.

Advanced investments

For the more sophisticated and affluent client, we go beyond just stocks, bonds, and mutual funds. We actively research and recommend private equity, venture capital, real estate investments when appropriate.

Tax focused

The biggest expense for nearly all of our clients is taxes. But if this is left for the CPA to handle once a year, it can leave many opportunities and tax savings on the table. We are focused year-round on how to minimize taxes and we work closely with our client's CPAs to help our clients pay as little tax as possible.

Advanced financial planning strategies

Once we address the "low hanging" financial planning strategies, we then focus on more sophisticated and creative ways to help preserve assets, manage taxes, and create wealth.
Meet the President
Robert Pagliarini, PhD, CFP®, EA is a nationally recognized financial professional sought out by the media and individuals for his financial insight.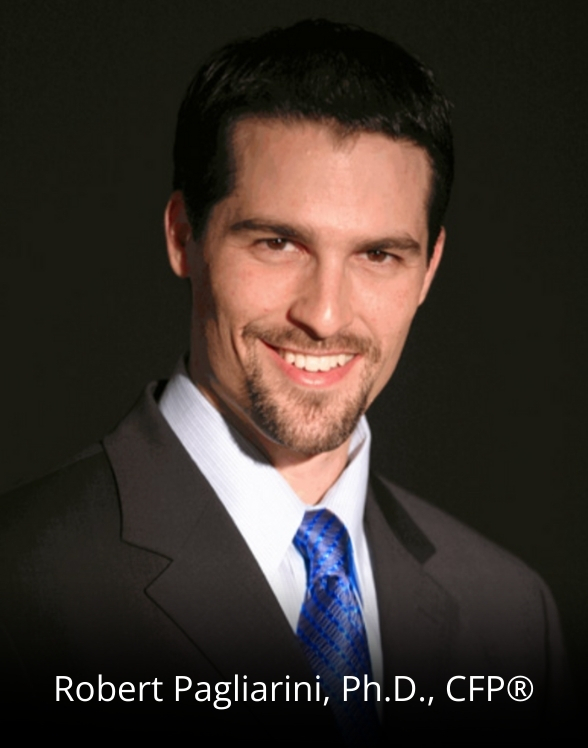 Hello. My name is Robert Pagliarini. I have the great honor of helping people during one of the most exciting and nerve-wracking times in their lives. For over 26 years I have specialized in helping clients manage, grow, and preserve their wealth through significant financial transitions such as retirement, the sale of a business, inheritance, stock options, and other sudden wealth events. My investment and wealth management firm, Pacifica Wealth Advisors, serves clients across the country.
I have a PhD in financial and retirement planning. Additionally, I am a Certified Financial Planner™ practitioner, a Certified Divorce Financial Analyst, a Certified Structured Settlement Consultant, an Enrolled Agent* with the IRS, and have a Master's Degree in Psychology.
* Not associated with or endorsed by the Social Security Administration or any other government agency