Optional estate planning documents are generally not legally binding documents.  
Their purpose has little or nothing to do with the transfer of assets and do not effect estate tax. Optional estate documents focus on values, lessons, and legacy issues. Not everyone wants to think about these issues since they can be much more emotional.
1) Organ donor.
You are probably familiar with the organ donor program in which you place a "donor" sticker on your driver's license. These are well-intentioned programs but there are inconsistencies among various jurisdictions and potential problems in revoking gifts made this way. To avoid these problems, every state has enacted the Uniform Anatomical Gifts Act (UAGA). If you have strong feelings about being a donor or not being a donor, you should write your wishes in a separate document or you can even include it as part of your Will. Either way, don't force your loved ones to make this decision for you.
2) "What I want you to know."
This is simply a letter that you write to your loved ones about what they've meant to you, what you learned from them, what you want them to learn from your experiences, or anything else you want them to know. This can be a great way to impart your values to your loved ones. What can be difficult to express out loud can be surprisingly easy on paper. You can have one letter for everyone or you can write separate letters. How you format it is entirely up to you. Be sure to mention this letter or letters in your will so they can be given to the appropriate people.
3) Autobiography.
Some people find great joy in writing an autobiography. Your autobiography can be a handful of pages or it can be a 50-page document. It can be an incredible experience to learn about a loved one's trials, tribulations, successes, and fears. If the idea of writing your life story doesn't excite you or you want something a little different, you can hire a company to help you create a video biography. There are many firms that will take you step by step through the entire process—helping you decide on the purpose of the video, conducting the interviews, shooting and editing the video, and transferring it to DVD/VHS. Most people who go through this process find it to be an incredible experience.
The proceeding blog post is an excerpt from The Six-Day Financial Makeover: Transform Your Financial Life in Less Than a Week!, available now on Amazon.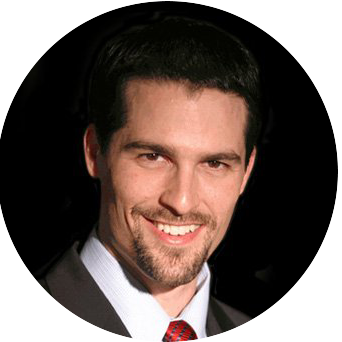 About the Independent Financial Advisor
Robert Pagliarini, PhD, CFP®, EA has helped clients across the United States manage, grow, and preserve their wealth for the past 25 years. His goal is to provide comprehensive financial, investment, and tax advice in a way that was honest and ethical. In addition, he is a CFP® Board Ambassador, one of only 50 in the country, and a real fiduciary. In his spare time, he writes personal finance books, finance articles for Forbes and develops email and video financial courses to help educate others. With decades of experience as a financial advisor, the media often calls on him for his expertise. Contact Robert today to learn more about his financial planning services.