HOPES FOR A DEBT DEAL EMERGE
After a Friday meeting with President Obama, GOP senators went to work on a bipartisan solution to both the federal budget and federal debt limit impasses, one that would lift the debt limit in exchange for spending cuts. House Republicans introduced a proposal last Thursday to raise the debt ceiling for 6 weeks contingent on budget negotiations. Sen. Lindsey Graham (R-SC) said Friday's talks produced "nothing concrete," but Sen. Mitch McConnell (R-KY) called the discussions "very useful" and thought they might lead forward. Hopefully, at least a short-term deal can be reached by the start of this week.
NO SURPRISE: CONSUMER SENTIMENT INDEX SLIPS
The University of Michigan's initial October consumer sentiment index came in at 75.2, which was a 9-month low. Still, that beat the 73.0 consensus forecast of economists polled by Briefing.com.
NO TAX HOLIDAY THIS TUESDAY, IRS SAYS
If you filed Form 4868 with the IRS earlier this year, you must still send your federal tax return to the IRS with a postmark of October 15 or earlier. (Taxpayers in certain Colorado counties have until December 2 to file; most military personnel serving in war zones get an additional 180 days after departing the theater of combat to file.) The federal government shutdown did halt the release of the September Producer Price Index and September retail sales figures last week.
DJIA RISES AS CAPITOL HILL NEGOTIATIONS PICK UP 
The Dow climbed more than 300 points last Thursday en route to a 1.09% weekly gain and a Friday close of 15,237.11. The S&P 500 (+0.75% to 1,703.20) advanced for the week, though the NASDAQ (-0.42% to 3,791.87) did not.
THIS WEEK: Monday is Columbus Day; banks are closed, but Wall Street is open for business. Tuesday is October 15, the federal tax extension deadline; Yahoo!, CSX, Citigroup, Coca-Cola, Johnson & Johnson and Intel issue earnings. Wednesday offers a new Federal Reserve Beige Book, a new NAHB Housing Market Index, earnings from eBay, PepsiCo, US Bancorp, Bank of America, BlackRock, American Express and IBM, and possibly the September CPI. Thursday is the deadline to raise the federal debt limit; September reports on housing starts and industrial output may arrive, and earnings from Verizon, Goldman Sachs, Google, Capital One and Chipotle will arrive plus the latest initial jobless claims report. The Conference Board comes out with its September leading indicator index Friday, and Morgan Stanley, Schlumberger, General Electric and Honeywell issue earnings reports.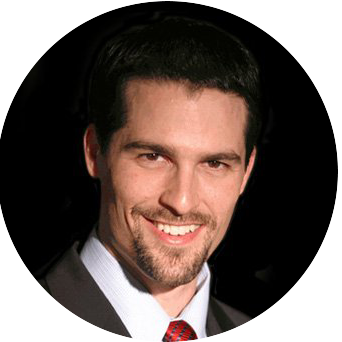 About the Independent Financial Advisor
Robert Pagliarini, PhD, CFP®, EA has helped clients across the United States manage, grow, and preserve their wealth for the past 25 years. His goal is to provide comprehensive financial, investment, and tax advice in a way that was honest and ethical. In addition, he is a CFP® Board Ambassador, one of only 50 in the country, and a real fiduciary. In his spare time, he writes personal finance books, finance articles for Forbes and develops email and video financial courses to help educate others. With decades of experience as a financial advisor, the media often calls on him for his expertise. Contact Robert today to learn more about his financial planning services.