HURRICANES HURT SEPTEMBER JOB NUMBERS
For the first time in seven years, the economy went a month without payroll growth. The Department of Labor's September employment report revealed the impact of Hurricanes Harvey and Irma: it showed 33,000 fewer people working. Average hourly wages rose 0.5% to take the annualized gain to 2.9%, but this may have been an effect of the net loss of 105,000 lower-paying bar and restaurant jobs. In a statistical fluke, the headline jobless rate fell to 4.2%, and the U-6 rate, counting the underemployed, declined to 8.3%, even as slightly more Americans looked for work.
ISM FACTORY PMI TOPS 60
Rising 2.0 points for September, the Institute for Supply Management's factory purchasing manager index hit 60.8, its best mark since May 2004. ISM's service sector PMI also made a nice leap in September, ascending 4.5 points to 59.8, its highest result since August 2005. Analysts polled by the Wall Street Journal expected the services PMI to tick down to 55.2 last month.
OIL HAS FIRST DOWN WEEK IN MORE THAN A MONTH
WTI crude settled at $49.29 on the NYMEX Friday, slipping 4.6% lower for the week. While Tropical Storm Nate put a drag on Gulf Coast oil production, traders also sensed OPEC members may retain caps on crude output through 2018.
STOCKS START THE QUARTER WITH GAINS
Blue chips set the pace in the first trading week of October. Across five days, the Dow Jones Industrial Average advanced 1.65% to 22,773.67. The Nasdaq Composite rose 1.45% to 6,590.18 last week, while the S&P 500 gained 1.19% to 2,549.33.
THIS WEEK: Monday is Columbus Day, so many government offices are closed; Wall Street is open for trading, with no major news scheduled. Nothing major is slated for Tuesday, either. On Wednesday, minutes from last month's Federal Reserve policy meeting arrive, plus Q3 results from Fastenal. The fall earnings season kicks off Thursday with announcements from Citigroup and JPMorgan Chase; investors will also consider the September Producer Price Index and a new initial claims report. On Friday, the Street will study September's Consumer Price Index, the initial October University of Michigan consumer sentiment index, September retail sales, and earnings from Bank of America, PNC Financial Services Group, and Wells Fargo. In addition, Fed chair Janet Yellen delivers a speech on monetary policy at the G30 conference in Washington, D.C. on Sunday morning.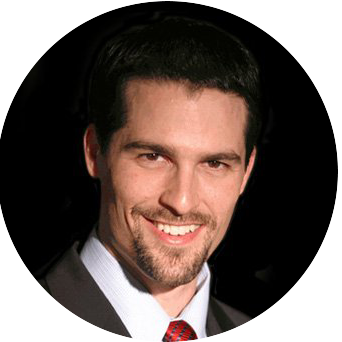 About the Independent Financial Advisor
Robert Pagliarini, PhD, CFP®, EA has helped clients across the United States manage, grow, and preserve their wealth for the past 25 years. His goal is to provide comprehensive financial, investment, and tax advice in a way that was honest and ethical. In addition, he is a CFP® Board Ambassador, one of only 50 in the country, and a real fiduciary. In his spare time, he writes personal finance books, finance articles for Forbes and develops email and video financial courses to help educate others. With decades of experience as a financial advisor, the media often calls on him for his expertise. Contact Robert today to learn more about his financial planning services.