A LITTLE LESS OPTIMISM IN EARLY JUNE
On Friday, the University of Michigan's initial June survey of consumer sentiment showed a slight retreat, with the index coming in at 94.3 versus its final May mark of 94.7. The survey's chief economist, Richard Curtin, noted "consumers rated their current financial situation at the best levels since the 2007 cyclical peak largely due to wage gains" and also had "record low inflation expectations." On the downside, consumers felt the economy was stronger a year ago.
YELLEN OFFERS NO HINT OF SPRING RATE HIKE
Speaking in Philadelphia last week, Federal Reserve chair Janet Yellen said she felt "the current stance of monetary policy is generally appropriate," adding "at the same time, I continue to think that the federal funds rate will probably need to rise gradually over time to ensure price stability and maximum sustainable employment in the longer run." Investors interpreted her comments as a sign that the possibility of a June interest rate increase was very remote.2
BORROWING BECOMES CHEAPER FOR HOMEOWNERS
The average interest rate on a conventional home loan fell to 3.60% in Freddie Mac's June 9 Primary Mortgage Market Survey. A week earlier, the average interest rate for a 30-year FRM was at 3.66%; a year ago, it was at 4.04%.
BREXIT FEARS REIN IN BULLS
Concerns about the United Kingdom leaving the European Union sent bond yields falling worldwide late last week and hampered stocks, ending a 4-week win streak for the S&P 500. The 5-day performances: DJIA, +0.33% to 17,865.34; S&P, -0.15% to 2,096.07; NASDAQ, -0.97% to 4,894.55. Oil settled at $49.07 on the NYMEX Friday; gold, at a 3-week high of $1,275.90 on the COMEX.
THIS WEEK: Nothing major is scheduled on Monday. May retail sales figures arrive Tuesday, plus Q1 results from Bob Evans. Wednesday, the Fed concludes a policy meeting (with a press conference to follow); the May Producer Price Index is released; and Jabil Circuit and Progressive present earnings. Thursday, the May Consumer Price Index appears, along with a new initial claims report and earnings from Kroger, Oracle, Red Hat, and Rite Aid. The Census Bureau releases its report on May groundbreaking and building permits on Friday.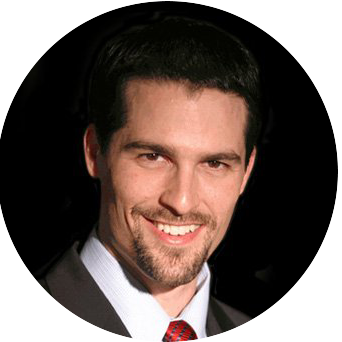 About the Independent Financial Advisor
Robert Pagliarini, PhD, CFP®, EA has helped clients across the United States manage, grow, and preserve their wealth for the past 25 years. His goal is to provide comprehensive financial, investment, and tax advice in a way that was honest and ethical. In addition, he is a CFP® Board Ambassador, one of only 50 in the country, and a real fiduciary. In his spare time, he writes personal finance books, finance articles for Forbes and develops email and video financial courses to help educate others. With decades of experience as a financial advisor, the media often calls on him for his expertise. Contact Robert today to learn more about his financial planning services.