MAY SAW WEAKEST JOB GROWTH IN 5+ YEARS
Did any economist foresee payrolls expanding by just 38,000 jobs in May? The median forecast compiled by MarketWatch projected a gain of 155,000, not the worst number since September 2010. The Department of Labor reduced March and April payroll gains by 59,000 in its new report, meaning monthly job creation averaged 116,000 in the past three months. As labor force participation declined 0.6% in May, the headline jobless rate fell to 4.7%. Annualized wage growth was at 2.5%.
CONSUMERS FLEX THEIR PURCHASING POWER
In better news, personal spending rose 1.0% in April according to the Department of Commerce. This was the biggest monthly spending gain since August 2009. Personal incomes were up 0.4% in April as well.
ONE OF TWO ISM PMIS IMPROVE
Both of the purchasing manager indices maintained by the Institute for Supply Management were above the 50 level in May, indicating sector growth. The upside? The manufacturing PMI improved 0.5 points to 51.3. The downside? The service sector PMI slipped 2.8 points to 52.9.
 CONSUMER CONFIDENCE DIPS
Last month brought a decline in the Conference Board's index of consumer confidence. Analysts surveyed by MarketWatch forecast a May reading of 96.7 for the index, yet it fell 2.1 points to 92.6 in its second straight monthly descent.
 NASDAQ ADVANCES, UNLIKE S&P & DOW
Immediately after the May jobs report, futures traders put the odds of a June interest rate hike under 10%. Even so, there was no rally at the end of a short trading week. While the Nasdaq rose 0.83% in four days, the S&P 500 was flat for the week (to be precise, it added 0.07 points) and the Dow lost 0.12%. The Friday settlements: DJIA, 17,807.06; S&P, 2,099.13; NASDAQ, 4,942.52.
THIS WEEK: Federal Reserve chair Janet Yellen speaks on the economy and monetary policy Monday in Philadelphia; investors will also consider earnings from Casey's General Stores and Thor Industries. Tuesday, Michaels and VeriFone report earnings. Wednesday, Lululemon Athletica presents Q1 results. Thursday offers quarterly results, plus the latest initial claims numbers, from H&R Block and J.M. Smucker. The University of Michigan's preliminary June consumer sentiment index appears Friday.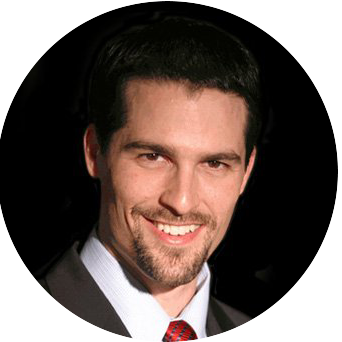 About the Independent Financial Advisor
Robert Pagliarini, PhD, CFP®, EA has helped clients across the United States manage, grow, and preserve their wealth for the past 25 years. His goal is to provide comprehensive financial, investment, and tax advice in a way that was honest and ethical. In addition, he is a CFP® Board Ambassador, one of only 50 in the country, and a real fiduciary. In his spare time, he writes personal finance books, finance articles for Forbes and develops email and video financial courses to help educate others. With decades of experience as a financial advisor, the media often calls on him for his expertise. Contact Robert today to learn more about his financial planning services.