STOCKS SETTLE AT 2016 Highs
A 5-day gain of 1.10% left the S&P 500 at 2,022.19 at the closing bell Friday. Settling at 17,213.31 Friday afternoon, the Dow Jones Industrial Average rose 1.20% for the week while the Nasdaq Composite advanced 0.67% to end the week at 4,748.47. On March 11, the S&P settled above its moving average for the first time since December 30, and both the S&P and DJIA had their highest closes of the year, reaching peaks unseen since intraday trading on January 4.
OIL RALLIES, GOLD RETREATS
Light sweet crude closed at $38.50 a barrel Friday on the NYMEX, going +7.2% in five trading days. It was the highest settlement for a most-active contract since December. Gold went -0.9% for the week as appetite for risk grew, settling Friday at $1,259.40 an ounce in COMEX trading.
WALL STREET WATCHES ECB, WAITS ON FED
Economists polled by Reuters widely believe the Federal Reserve will leave interest rates alone next week, but in their consensus estimate, they put the chance of a rate hike by mid-year at 60%. The European Central Bank went in for more easing last week, unexpectedly expanding the scope of its economic stimulus measures and reducing all three of its interest rates.
BULL MARKET TURNS SEVEN
At 84 months, this bull market is now the third-longest in history, and it could soon surpass the 1949-56 bull, which ended after 85½ months. The current bull market rose an astonishing 68.6% in its first year. It advanced more than 10% in five of its first six years. It has lost ground over the past 12 months, but it has been rebounding.
THIS WEEK: On Monday, Wall Street considers Q1 earnings from Cintas and Lennar. February's PPI, February retail sales numbers and earnings from Oracle arrive Tuesday. Wednesday, the Federal Reserve releases its latest policy statement; investors will also evaluate the February CPI, data on February housing starts and industrial output, and earnings announcements from FedEx, Guess?, Jabil Circuit, and Williams-Sonoma. Thursday brings a new initial jobless claims report, plus earnings from Adobe Systems, Aeropostale, Lands' End, and Michaels Companies. The University of Michigan's preliminary March consumer sentiment index appears Friday, along with Q4 results from Tiffany.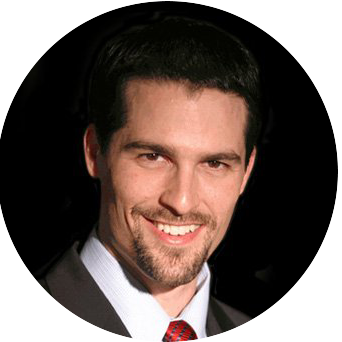 About the Independent Financial Advisor
Robert Pagliarini, PhD, CFP®, EA has helped clients across the United States manage, grow, and preserve their wealth for the past 25 years. His goal is to provide comprehensive financial, investment, and tax advice in a way that was honest and ethical. In addition, he is a CFP® Board Ambassador, one of only 50 in the country, and a real fiduciary. In his spare time, he writes personal finance books, finance articles for Forbes and develops email and video financial courses to help educate others. With decades of experience as a financial advisor, the media often calls on him for his expertise. Contact Robert today to learn more about his financial planning services.