242,000 NEW JOBS CREATED IN FEBRUARY
Hiring picked up in America last month. In reporting this sizable net job gain in the second month of the year, the Labor Department also revised December and January hiring totals upward by a total of 30,000. That means payrolls have expanded by an average of 228,000 hires over the past three months. The headline unemployment rate remained at 4.9% last month while the U-6 rate including the underemployed fell to 9.7%. A year ago, the U-6 rate was at 11.0%.
ISM INDICES BEAT EXPECTATIONS
The Institute for Supply Management's manufacturing PMI rose 1.3 points in February to 49.5; its non-manufacturing PMI showed a February reading of 53.4. While the latest number on the manufacturing PMI still indicated contraction, both indices surpassed the forecasts of economists polled by MarketWatch, who expected a 48.5 reading for the manufacturing PMI and a 53.0 reading for the service sector PMI.
PENDING HOME SALES DECLINED IN JANUARY
For 17 consecutive months, the housing contract activity index, maintained by the National Association of Realtors, has shown a year-over-year gain. January saw the index fall 2.5%, reducing the annualized advance for pending home sales to only 1.4%. Analysts surveyed by MarketWatch thought the index would rise 0.5% in January.
DJIA REGAINS 17,000 LEVEL
Blue chips rose for a third consecutive week. The Dow Jones Industrial Average settled at a 2-month peak of 17,006.77 Friday, up 2.20% in five days. The S&P 500 and Nasdaq Composite respectively advanced 2.67% and 2.76% for the week; the S&P closed at 1,999.99 Friday, the NASDAQ at 4,717.02. All three major indices left correction territory Friday. Oil prices were also up for a third straight week, a first since last May. A 9.58% weekly NYMEX advance took WTI crude to a Friday close of $35.92.
THIS WEEK: The slate of releases is rather light. Monday features earnings from Casey's General Stores, Del Taco, Shake Shack, and Urban Outfitters. On Tuesday, Dick's Sporting Goods and Navistar present earnings. Wednesday, investors assess earnings from Express, Hovnanian, Rosetta Stone, Smart & Final, and Square. Thursday will offer earnings announcements from Bon-Ton Stores, Dollar General, El Pollo Loco, Jamba, Marcus & Millichap, Stein Mart, and VeriFone in addition to the latest initial jobless claims figures. Nothing major is scheduled for Friday.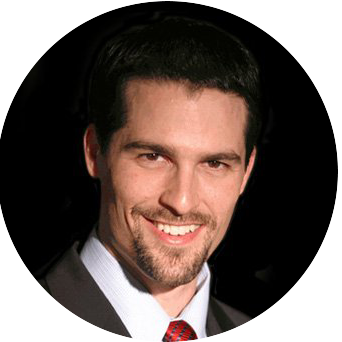 About the Independent Financial Advisor
Robert Pagliarini, PhD, CFP®, EA has helped clients across the United States manage, grow, and preserve their wealth for the past 25 years. His goal is to provide comprehensive financial, investment, and tax advice in a way that was honest and ethical. In addition, he is a CFP® Board Ambassador, one of only 50 in the country, and a real fiduciary. In his spare time, he writes personal finance books, finance articles for Forbes and develops email and video financial courses to help educate others. With decades of experience as a financial advisor, the media often calls on him for his expertise. Contact Robert today to learn more about his financial planning services.