TIGHTENING BEGINS
As anticipated, the Federal Reserve raised the benchmark interest rate by 0.25% last week. The Federal Open Market Committee voted 10-0 to make the move. Its latest dot-plot forecast projects four rate hikes during 2016, which would put the federal funds rate above 1% by the end of next year. The Fed also adjusted the discount rate charged to commercial banks, raising it a quarter-point to 1.0%.
ANOTHER TOUGH WEEK FOR OIL
Baker Hughes data showed a gain in the number of active U.S. oil rigs last week, the first since mid-November. Light sweet crude slipped 0.6% Friday, settling at $34.73 on the NYMEX and losing 2.5% in five days.
CORE CONSUMER PRICES RISE 0.2%
The core Consumer Price Index matched its October advance in November, taking its year-over-year gain to 2.0%. As for the headline CPI, it was flat in the eleventh month of the year and up just 0.5% in 12 months.
BUILDERS WERE BUSY LAST MONTH
Housing starts climbed 10.5% in November according to the Census Bureau, nearly reversing the (revised) 12.0% decline in October. Building permits surged by 11.0% last month, following a 4.1% October rise.
CRUDE WEIGHS DOWN EQUITIES AGAIN
Aside from a Wednesday rally following the Federal Reserve decision to raise interest rates, investors had little to cheer last week. During five days, the S&P 500 declined 0.34% to 2,005.55, the Nasdaq 0.21% to 4,923.08, and the Dow 0.79% t0 17,128.55.
THIS WEEK: Cintas and Steelcase report quarterly results Monday. On Tuesday, Wall Street reacts to November existing home sales figures, the final Q3 GDP number from the federal government, and earnings from ConAgra Foods, Micron, Nike, and Paychex. Wednesday's important items include reports on November personal spending, new home sales, and capital goods orders and the final December consumer sentiment index from the University of Michigan. Thursday is Christmas Eve, with the NYSE and NASDAQ closing at 1:00pm EST; earlier, the Labor Department will present its usual weekly initial claims report. Friday is Christmas Day; all U.S. financial markets will be closed.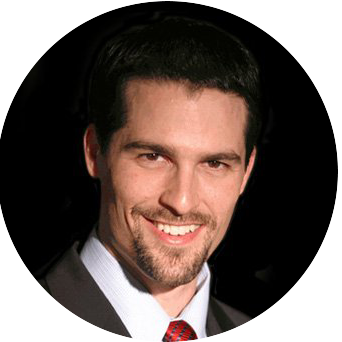 About the Independent Financial Advisor
Robert Pagliarini, PhD, CFP®, EA has helped clients across the United States manage, grow, and preserve their wealth for the past 25 years. His goal is to provide comprehensive financial, investment, and tax advice in a way that was honest and ethical. In addition, he is a CFP® Board Ambassador, one of only 50 in the country, and a real fiduciary. In his spare time, he writes personal finance books, finance articles for Forbes and develops email and video financial courses to help educate others. With decades of experience as a financial advisor, the media often calls on him for his expertise. Contact Robert today to learn more about his financial planning services.