WHEN WILL THE MARKET CALM DOWN?
Earnings didn't preoccupy investors last week; Europe did. The International Monetary Fund warned that the euro area could enter another recession; European Central Bank president Mario Draghi urged EU member nations to go in for quantitative easing, but German finance minister Wolfgang Schäuble disagreed. IMF and Federal Reserve officials noted the potential for Europe to slow global and U.S. growth. Factor in a selloff in small caps and a plunge for oil, and you had the CBOE VIX hitting an 8-month high of 20.53 Friday. A very poor week for equities ended with the Dow at 16,544.10, the Nasdaq at 4,276.24 and the S&P 500 at 1,906.13. Losing 3.14% in five days, the S&P had its worst week in two years. Maybe earnings will pull some focus from Europe this coming week.
OIL HITS A 9-MONTH LOW AS GOLD FUTURES RISE
NYMEX crude finished Friday's trading session at just $85.52 a barrel. Futures fell 4.4% in five days. On Thursday, West Texas Intermediate crude entered a bear market, one day after Brent crude did. Oil production of OPEC nations hit a 3-year peak in September. COMEX gold was the bright spot last week, settling at $1,221.70 Friday. Across five days, the yellow metal gained 2.4% for its first weekly ascent since late September. COMEX silver ended the week at $17.30.
WALL STREET FINDS REASSURANCE IN FED MINUTES
The Federal Open Market Committee again used the phrase "considerable time" in the minutes of its September 16-17 policy meeting – a rough projection of the lag time between the end of QE3 and adjustments to the federal funds rate. That language helped the S&P 500 rise 1.8% Wednesday.
THIS WEEK: EU finance ministers meet on Monday, which is also Columbus Day; U.S. bond markets will be closed. Tuesday, earnings from Citigroup, Wells Fargo, JPMorgan Chase, Healthcare Services, Intel, CSX, Domino's Pizza, J.B. Hunt and Johnson & Johnson arrive plus a report on September euro area industrial output. September's PPI and retail sales data appear Wednesday, plus a new Fed Beige Book, China's latest inflation reading and earnings from American Express, eBay, Kinder Morgan, PNC, Bank of America, BlackRock, Netflix and Charles Schwab. Thursday brings the latest CPI for the euro area, numbers on U.S. industrial output and earnings from BB&T, Fifth Third, AMD, Blackstone Group, Capital One, Delta Air Lines, Bancorp, Goldman Sachs, Google, Mattel, Philip Morris, SanDisk, Schlumberger and UnitedHealth. Friday morning, Fed chair Janet Yellen speaks in Boston and Wall Street looks at September housing starts data and the initial October consumer sentiment index from the University of Michigan.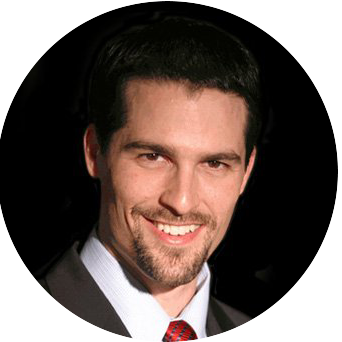 About the Independent Financial Advisor
Robert Pagliarini, PhD, CFP®, EA has helped clients across the United States manage, grow, and preserve their wealth for the past 25 years. His goal is to provide comprehensive financial, investment, and tax advice in a way that was honest and ethical. In addition, he is a CFP® Board Ambassador, one of only 50 in the country, and a real fiduciary. In his spare time, he writes personal finance books, finance articles for Forbes and develops email and video financial courses to help educate others. With decades of experience as a financial advisor, the media often calls on him for his expertise. Contact Robert today to learn more about his financial planning services.