NEW HOME SALES JUMP, RESALES DIP
Existing home sales slumped 1.8% in August – their first retreat since March, according to the National Association of Realtors. This followed gains of 2% or more in each of the previous three months. News about new home purchases was better: the Census Bureau recorded an 18.0% increase for August, more than making up for two months of declines. Keep in mind that these numbers may be significantly revised (as an example, May's apparent 18.6% advance in new home buying was reduced to an 8.3% gain a month later).1,2
CONSUMER SENTIMENT RISES
At a final September mark of 84.6, the University of Michigan's much-watched consumer sentiment index climbed 2.1 points above its final August reading. Economists polled by Bloomberg expected it to reach 84.8, however. This month's preliminary reading for the index was also 84.6.3
AN 18.2% DROP FOR HARD GOODS ORDERS
The August descent was the biggest monthly dip ever recorded by the Commerce Department, following the biggest monthly rise ever seen – the revised 22.5% gain in July. Major variations in aircraft orders affected those percentages. Minus the transportation sector, durable goods orders were up 0.7% last month.4
5 VOLATILE DAYS ON THE STREET
U.S. air strikes against ISIS. Key economic indicators soaring and plunging. An Apple selloff. Q2 GDP revised up to 4.6%. Bill Gross leaving PIMCO for Janus. All this made for a choppy week on Wall Street, with 5-day performances of major indices as follows: S&P 500, -1.37% to 1,982.85; NASDAQ, -1.48% to 4,512.19; DJIA, -0.96% to 17,113.15.3,5
THIS WEEK: August personal spending statistics and August pending home sales figures arrive Monday, along with earnings from Cintas. Tuesday offers the latest Conference Board consumer confidence index, July's Case-Shiller home price index, September's HSBC manufacturing PMI for China, September readings on eurozone unemployment and inflation and earnings from Walgreens. Official September factory PMIs for China, Japan and the euro area come out on Wednesday along with September's ISM factory PMI for the U.S.; investors will also consider the latest ADP employment report. The European Central Bank holds a policy meeting Thursday, and that day also brings a new initial jobless claims report, August factory orders data and Q3 results from Constellation Brands. Friday, the Labor Department issues its September jobs report and ISM releases its September non-manufacturing PMI.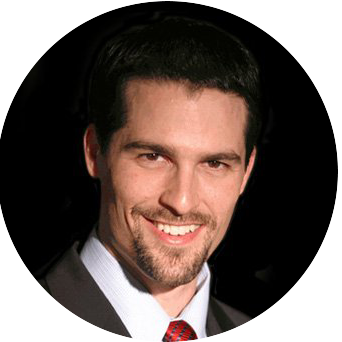 About the Independent Financial Advisor
Robert Pagliarini, PhD, CFP®, EA has helped clients across the United States manage, grow, and preserve their wealth for the past 25 years. His goal is to provide comprehensive financial, investment, and tax advice in a way that was honest and ethical. In addition, he is a CFP® Board Ambassador, one of only 50 in the country, and a real fiduciary. In his spare time, he writes personal finance books, finance articles for Forbes and develops email and video financial courses to help educate others. With decades of experience as a financial advisor, the media often calls on him for his expertise. Contact Robert today to learn more about his financial planning services.