A BIT MORE OPTIMISM AS SEPTEMBER ENDS
The University of Michigan's consumer sentiment index advanced slightly in the past couple of weeks, rising to a final September mark of 87.2 from its initial reading of 85.7. Regardless, this was the index's poorest final monthly reading since October 2014. It did surpass the expectations of analysts polled by Bloomberg, who expected a final number of 86.5.
DIFFERENT DIRECTIONS FOR AUGUST HOME SALES
New home buying increased 5.7% during the month of August, and the sales pace was the strongest measured by the Census Bureau since February 2008. This put new home sales up 21.6% year-over-year. On the other hand, National Association of Realtors data showed resales slumping 4.8% last month.
DURABLE GOODS ORDERS RETREAT 2.0%
The August reduction matched the consensus forecast at Briefing.com. Beneath the headline number, core durable goods orders (excluding the transportation category) were flat in August.
Q2 GDP REVISED UP TO 3.9%
This is 0.2% better than the previous estimate from the Bureau of Economic Analysis. Household consumption grew at a 3.6% annual pace in Q2 – double what it was in Q1. Residential construction grew at a 9.3% pace in the quarter, business investment at a 5.2% rate.
A DOWN WEEK FOR EQUITIES
Last week saw the major U.S. indices pull back. On Friday, the Dow Jones Industrial Average settled at 16314.67, the S&P 500 at 1,931.34 and the Nasdaq Composite at 4,686.50. On the week, the Dow lost 0.43%, the S&P 1.36%, and the Nasdaq 2.92%.
THIS WEEK: August consumer spending figures arrive Monday along with NAR's latest pending home sales index. Tuesday, the July Case-Shiller home price index and the Conference Board's September consumer confidence index appear, along with earnings from Barracuda Networks, Costco, and Diamond Foods. Wednesday brings ADP's September job-change report and quarterly results from Paychex; also, Federal Reserve chair Janet Yellen speaks at a banking conference in St. Louis. On Thursday, Wall Street will watch September's ISM factory PMI, the September Challenger job-cut report and the latest initial jobless claims figures. The Labor Department issues its September employment report Friday.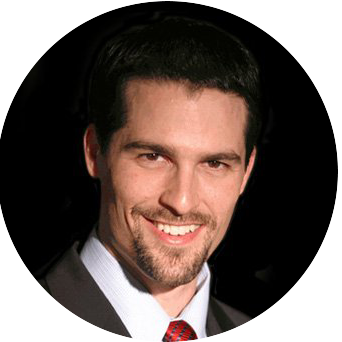 About the Independent Financial Advisor
Robert Pagliarini, PhD, CFP®, EA has helped clients across the United States manage, grow, and preserve their wealth for the past 25 years. His goal is to provide comprehensive financial, investment, and tax advice in a way that was honest and ethical. In addition, he is a CFP® Board Ambassador, one of only 50 in the country, and a real fiduciary. In his spare time, he writes personal finance books, finance articles for Forbes and develops email and video financial courses to help educate others. With decades of experience as a financial advisor, the media often calls on him for his expertise. Contact Robert today to learn more about his financial planning services.