AMERICA ADDS 195,000 JOBS IN JUNE
Payroll growth in June matched that of May, according to the Labor Department (the May gain was revised upward). The private sector hired 202,000 new workers after adding 207,000 in May, offsetting reductions to government payrolls. Economists polled by Bloomberg had forecast net job growth of 165,000, so this was encouraging. Will it encourage the Federal Reserve to taper? The Fed's next policy announcement occurs on July 31, but it will not revise its economic forecasts at that time and no press conference is scheduled afterward. Some economists think the Fed could start tapering QE3 as soon as September.
ISM INDICES BOTH TOP 50
The June purchasing manager indices from the Institute for Supply Management both showed sector expansion. The pace of growth moderated in the service sector, with June's reading of 52.2 down 1.5 points from May. ISM's manufacturing index rebounded impressively from a 49.0 reading in May to 50.9 in June.
1-YEAR DELAY FOR EMPLOYER HEALTH CARE MANDATE
The Obama administration is postponing one of the key reforms of the Affordable Care Act – businesses with 50 or more full-time employees now won't have to provide health insurance to workers until 2015. As around 85% of Americans already have health care coverage, the decision doesn't impact a majority of individuals or businesses. Most uninsured individuals will still need to buy health coverage in 2014 and businesses with fewer than 50 FTEs won't be required to sponsor health insurance plans next year. Still, the delay raises new questions about whether national health care reforms can proceed on schedule.
ABBREVIATED TRADING WEEK SEES BIG GAINS
Stocks started July well. The S&P 500 rose 1.59% in four days to settle at 1,631.89 Friday. The DJIA rose 1.52% to close at 15,135.84 at week's end, and the NASDAQ advanced 2.24% to wrap up the week at 3,479.38. Oil settled at $103.22 Friday, with prices soaring 6.7% in a week on worries about political instability in Egypt.
THIS WEEK: The Q2 earnings season begins Monday with results from Alcoa.  Nothing major is scheduled for Tuesday. Wednesday, the June 19 FOMC minutes are released along with data on May wholesale inventories; Yum! Brands and Family Dollar report earnings. Thursday brings the latest initial jobless claims report plus earnings from Progressive and TXI. Friday, JPMorgan Chase and Wells Fargo report quarterly results, June's Producer Price Index arrives, and the University of Michigan publishes its initial July consumer sentiment survey.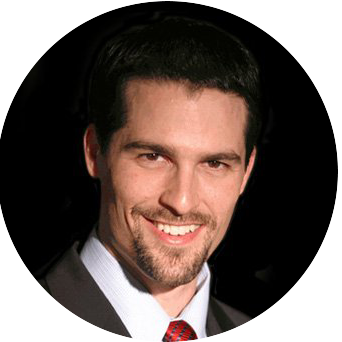 About the Independent Financial Advisor
Robert Pagliarini, PhD, CFP®, EA has helped clients across the United States manage, grow, and preserve their wealth for the past 25 years. His goal is to provide comprehensive financial, investment, and tax advice in a way that was honest and ethical. In addition, he is a CFP® Board Ambassador, one of only 50 in the country, and a real fiduciary. In his spare time, he writes personal finance books, finance articles for Forbes and develops email and video financial courses to help educate others. With decades of experience as a financial advisor, the media often calls on him for his expertise. Contact Robert today to learn more about his financial planning services.