INCOME OUTDISTANCES SPENDING
Personal income rose 0.4% in March, yet the Commerce Department reported personal spending up just 0.1%. That mild uptick contributed to a poor first quarter for GDP; last week, the Bureau of Economic Analysis estimated Q1 growth at 0.5%.
CONSUMER OPTIMISM DECLINES
The Conference Board's consumer confidence index dipped 1.9 points in April to 94.2. Also descending was the University of Michigan's consumer sentiment index, which ended April at 89.0 after concluding March at 91.0.
A ROUNDUP OF HOUSING NEWS
New home sales fell 1.5% in March according to the Census Bureau, after a 0.4% retreat in February. The (just-released) February S&P/Case-Shiller home price index shows a 5.4% overall rise in home values across 12 months, down from 5.7% in the January edition. Lastly, the National Association of Realtors reported a 1.4% March gain in its pending home sales index.
MAJOR INDICES RETREAT
The Nasdaq was the benchmark that stumbled hardest last week on Wall Street, falling 2.67% to settle at 4,775.36 Friday. April ended with the S&P 500 at 2,065.30 and the Dow at 17,773.64; the S&P lost 1.26% for the week; the Dow, 1.28%.
THIS WEEK: Monday, April's ISM manufacturing PMI appears plus earnings from AmeriGas, Anadarko Petroleum, Del Taco, Denny's, Ferrari, Fossil, Loews Corp., and Sysco. Tuesday earnings include results from Archer Daniels Midland, Avis Budget, Boise Cascade, CBS, Clorox, Cummins, CVS Health, Duke Energy, Estee Lauder, Etsy, GrubHub, Hyatt, Macerich, Molson Coors, Papa John's, Pfizer, Pitney Bowes, Smart & Final, Sprint, Starwood Hotels & Resorts, Valero Energy, Vulcan Materials, and Western Union. On Wednesday, the Street looks at the April ISM services PMI, ADP's April job-change report and earnings from Allstate, Chubb, Fitbit, GoDaddy, Green Dot, Humana, iHeart Media, Marathon Oil, Mosaic, Noble Energy, Priceline, Prudential Financial, Sempra Energy, Sunoco, Tesla, Tesoro, Time Warner, Transocean, TripAdvisor, Whole Foods, and Zynga. Thursday, an initial claims report and a new Challenger job-cut report appear, plus earnings announcements from Acadia Pharmaceuticals, Activision Blizzard, Alibaba, El Pollo Loco, Fluor, GoPro, Icahn Enterprises, Jamba, Kellogg, Kemper, Kraft Heinz, Merck, MGM Resorts, Motorola Solutions, Nvidia, Occidental Petroleum, Shell Midstream Partners, Wingstop, and Yelp. The Labor Department's April jobs report arrives Friday, plus earnings from Allergan, Cigna, Exelon, Revlon, and Weyerhaeuser.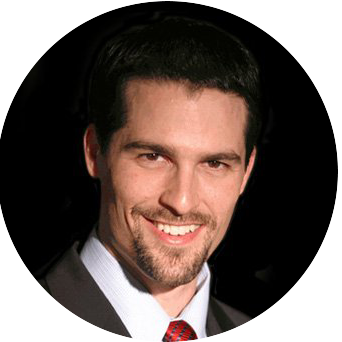 About the Independent Financial Advisor
Robert Pagliarini, PhD, CFP®, EA has helped clients across the United States manage, grow, and preserve their wealth for the past 25 years. His goal is to provide comprehensive financial, investment, and tax advice in a way that was honest and ethical. In addition, he is a CFP® Board Ambassador, one of only 50 in the country, and a real fiduciary. In his spare time, he writes personal finance books, finance articles for Forbes and develops email and video financial courses to help educate others. With decades of experience as a financial advisor, the media often calls on him for his expertise. Contact Robert today to learn more about his financial planning services.