MIXED NEWS ON HOME SALES
New home buying increased 2.0% in February, with all of the gain attributable to a remarkable 38.5% jump in sales in the West (a region which had witnessed a 32.7% January plunge in new home purchases). In contrast to this Census Bureau data, the National Association of Realtors noted a 7.1% February decline in existing home sales, with tightening inventory a factor. Last month, the median sale price of a new home was $301,400, up 2.6% in a year; the median existing home sale price was $210,800, up 4.4% from 12 months ago.
THE ECONOMY EXPANDED 1.4% IN Q4
Last quarter's GDP was just revised upward by the Bureau of Economic Analysis. In its previous estimate, the BEA had measured Q4 growth at 1.0%. Analysts polled by Briefing.com had expected no change for the third and final estimate.
HARD GOODS ORDERS DECLINE
Overall orders for capital goods dipped 2.8% for February, according to the Census Bureau. With transportation orders removed, the number looked better; the pullback in core durable goods orders was just 1.0%. In January, overall durable goods orders increased 4.2% while core orders rose 1.2%.
AN EXTENDED RALLY ENDS
Hawkish comments from some Federal Reserve officials held stocks and commodities in check last week, contributing to the end of a 5-week win streak. Across four trading days, the S&P 500 retreated 0.67% to 2,035.94; the Nasdaq Composite, 0.46% to 4,773.50; and the Dow Jones Industrial Average, 0.49% to 17,515.73. Gold had its worst week in more than five months, giving back 2.6% to settle at $1,221.60 on the COMEX Friday. Oil ended the week at $39.46 on the NYMEX.
THIS WEEK: On Monday, Wall Street will consider February consumer spending and pending home sales reports. Janet Yellen speaks on monetary policy Tuesday in New York, and, in addition to her statements, investors will look at the Conference Board's new consumer confidence survey, January's S&P/Case-Shiller home price index, and earnings from Dave & Buster's, Lennar, and Sonic. Wednesday offers the March ADP employment change report and earnings from Lululemon Athletica and Paychex. Thursday, the March Challenger job-cut report and new initial claims figures arrive. The Labor Department's latest employment report, the final March consumer sentiment report from the University of Michigan, the March ISM manufacturing PMI, and China's latest manufacturing PMIs all appear Friday.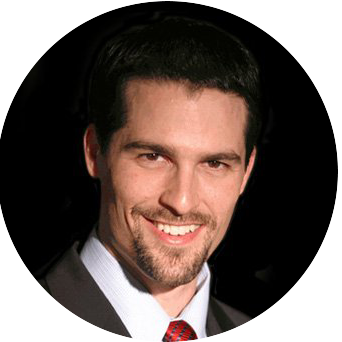 About the Independent Financial Advisor
Robert Pagliarini, PhD, CFP®, EA has helped clients across the United States manage, grow, and preserve their wealth for the past 25 years. His goal is to provide comprehensive financial, investment, and tax advice in a way that was honest and ethical. In addition, he is a CFP® Board Ambassador, one of only 50 in the country, and a real fiduciary. In his spare time, he writes personal finance books, finance articles for Forbes and develops email and video financial courses to help educate others. With decades of experience as a financial advisor, the media often calls on him for his expertise. Contact Robert today to learn more about his financial planning services.