WINTER DOESN'T DETER HOMEBUYERS  
According to the National Association of Realtors, existing home sales rose 0.8% in February. The sales pace hit 4.98 million units, a 39-month high. The inventory of homes for sale increased 9.6% last month, recovering from a six-and-a-half-year low reached the month before. In related news, housing starts were also up 0.8% in February, with the Census Bureau putting the 12-month increase at 27.7%. As for projects in the pipeline, building permits rose 4.6% last month, part of a 33.8% year-over-year climb. The latest Federal Housing Finance Agency index showed a 6.5% yearly advance in house prices.
ANOTHER GAIN FOR THE CONFERENCE BOARD LEI
Seemingly reflective of the economy's momentum, the Conference Board's Leading Economic Index advanced for a third straight month. Its 0.5% February gain comes on the heels of an 0.5% rise in January and an 0.4% improvement in December.
FED WILL KEEP EASING FOR THE NEAR FUTURE
Last week, Federal Reserve Chairman Ben Bernanke said that the central bank would keep up its monthly bond-buying effort until the economy showed more than "temporary improvement," while noting that it might soon vary the size of those purchases in response to the pace of job growth. Bernanke reaffirmed that interest rates will stay at historic lows unless the jobless rate dips below 6.5%.
RALLY WANES AS CYPRUS CRISIS BUILDS
On March 19, the Cypriot government turned down a European Central Bank offer to rescue its banking system. (The plan would have taxed depositors.) So the Dow lost 0.01% last week, the S&P 500 0.24% and the NASDAQ 0.13%. Friday, the Dow closed at 14,512.03, the S&P at 1,556.89 and the NASDAQ at 3,245.00. On the NYMEX, gold wrapped up the week at $1,607.10 and oil at $93.91.
THIS WEEK
Cyprus must arrange or agree to a bailout deal by Monday or face suspended ECB aid; Dollar General reports Q4 results, and Ben Bernanke speaks in London. Tuesday, NAR posts February new home sales figures, data arrives on February hard goods orders, and a new Conference Board consumer confidence poll and January's Case-Shiller Home Price Index appear. Wednesday, NAR reports February pending home sales; Red Hat and Paychex announce earnings. Blackberry, Accenture, Mosaic and GameStop report earnings Thursday, and the BEA makes its final estimate of Q4 GDP. March 29 is Good Friday, with U.S. financial markets closed (and banks open); March's final University of Michigan consumer sentiment survey and the Commerce Department's February consumer spending report arrive.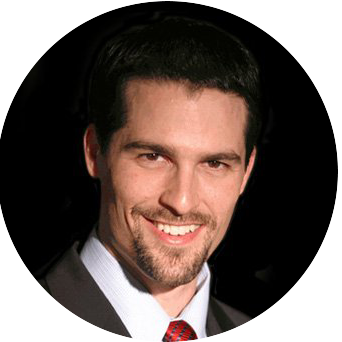 About the Independent Financial Advisor
Robert Pagliarini, PhD, CFP®, EA has helped clients across the United States manage, grow, and preserve their wealth for the past 25 years. His goal is to provide comprehensive financial, investment, and tax advice in a way that was honest and ethical. In addition, he is a CFP® Board Ambassador, one of only 50 in the country, and a real fiduciary. In his spare time, he writes personal finance books, finance articles for Forbes and develops email and video financial courses to help educate others. With decades of experience as a financial advisor, the media often calls on him for his expertise. Contact Robert today to learn more about his financial planning services.