HOMEBUYING DECREASES IN DECEMBER
Last month, existing home sales slumped 1.0% and new home sales tumbled 7.3%. Year-over-year numbers, however, remain hugely positive. Residential resales improved 12.8% in 2012, with December's median single-family home price up 11.5% from a year before to $180,300. New home sales rose 19.9% last year, representing the first annual increase since 2005 and the best year since 1983.
HOUSE VOTES TO EXTEND DEBT CEILING
The House of Representatives voted 285-144 last week to suspend the current limit on federal borrowing through May 18, in a measure demanding that both houses of Congress approve a budget by April 15 or work for free. The Senate  is expected to pass the bill this week, a formality en route to President Obama's signature.  
LEADING INDEX RISES 0.5%
The gain in the Conference Board's Index of Leading Economic Indicators matched the expectations of analysts polled by Dow Jones Newswires. The 0.2% November retreat in the index was revised upward to show no change.
S&P 500 SETTLES ABOVE 1,500
Rising 0.54% in five days, the index ended the week at 1,502.96, its highest close since December 2007. Friday afternoon, the blue chips were on track for their best January since 1989: the Dow rose 0.51% on the week to settle at 13,895.98 Friday. The NASDAQ went +0.62% last week to close Friday at 3,149.71. Oil ended the week at $95.88, gold at $1,656.60.
THIS WEEK: NAR's December pending home sales report arrives Monday, plus December durable goods orders data and earnings results from Caterpillar, Yahoo! and BMC Software. Tuesday, the November Case-Shiller Home Price Index and the Conference Board's newest consumer confidence poll complement earnings from Broadcom, Valero, Ford, Nintendo, Eli Lilly, DR Horton, Corning and AK Steel. Results from Facebook, Qualcomm, Boeing, Marathon Petroleum, Phillips 66, ConocoPhillips and Electronic Arts appear Wednesday, plus a Fed policy statement, a new ADP employment report and the government's first estimate of Q4 GDP. December's consumer spending figures are in Thursday, plus earnings from Honda, Royal Dutch Shell, UPS, Aetna, Altria, AutoNation, Colgate-Palmolive, Pulte Group, Viacom, AstraZeneca, Deutsche Bank and MasterCard. Friday's economic releases include January's jobs report, auto sales figures and ISM manufacturing index, the University of Michigan's final January consumer sentiment survey, and earnings from Merck, Mattel, Chevron, ExxonMobil and Tyson Foods.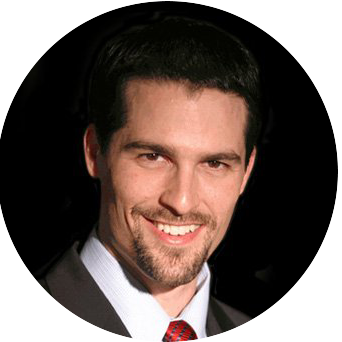 About the Independent Financial Advisor
Robert Pagliarini, PhD, CFP®, EA has helped clients across the United States manage, grow, and preserve their wealth for the past 25 years. His goal is to provide comprehensive financial, investment, and tax advice in a way that was honest and ethical. In addition, he is a CFP® Board Ambassador, one of only 50 in the country, and a real fiduciary. In his spare time, he writes personal finance books, finance articles for Forbes and develops email and video financial courses to help educate others. With decades of experience as a financial advisor, the media often calls on him for his expertise. Contact Robert today to learn more about his financial planning services.