A RISE IN HOME BUYING
Existing home sales were up 2.4% in December and 3.5% for 2014. In its latest report, the National Association of Realtors noted a median sale price of $208,500, 5.8% above a year before. The sales pace in the last half of 2014 was 8% better than in the first half, with cheaper mortgages certainly a factor. (Last week, a 30-year FRM averaged just 3.66% interest.) December saw a 1.9% dip in building permits, but the Census Bureau also noted a 4.4% boost for housing starts. Starts for 2014 totaled 1.01 million, a 9-year high. Last year, groundbreaking increased 8.8%.
ECB FIGHTS DEFLATION RISK WITH STIMULUS
Thursday, the European Central Bank unveiled a plan to ease: a massive stimulus that will purchase 60 billion euros (about $69 billion) of bonds per month through September 2016. The tipping point for the move appeared to be the 0.2% December retreat in the eurozone inflation rate. All this easing will weaken the euro even more, thereby offering relief to the export-reliant economies of many eurozone nations.
NASDAQ GOES POSITIVE YTD; GOLD TOPS $1,300
Across four days, the tech-heavy benchmark rose 2.68% to settle Friday at 4,757.88. The S&P 500 ended the week at 2,051.82, the Dow at 17,672.60; those settlements resulted from 4-day gains of 1.63% for the S&P and 0.94% for the Dow. Thursday, gold closed above $1,300 on the COMEX for the first time since August; it settled Friday at $1,292.60, up 1.2% for the week. A barrel of West Texas crude was valued at just $45.83 at Friday's NYMEX close.
THIS WEEK: Monday, investors react to Greece's elections and earnings from Microsoft, D.R. Horton and Texas Instruments. Tuesday, reports on December hard goods orders and new home sales accompany the Conference Board's consumer confidence index, the latest S&P/Case-Shiller home price index and earnings from Apple, AT&T, 3M, American Airlines, Amgen, Bristol-Myers Squibb, Lockheed Martin, Pfizer, Novartis, Yahoo!, Procter & Gamble, Electronic Arts and Caterpillar. Wednesday, the Federal Reserve issues a policy statement and earnings arrive from General Dynamics, Facebook, Qualcomm and St. Jude Medical. NAR's December pending home sales report comes out Thursday, as do new initial claims numbers and earnings from Sherwin-Williams, Stanley Black & Decker, Google, Time Warner Cable, Unisys, Viacom, Visa, Whirlpool, Wynn Resorts, Abbott Labs, Amazon.com, Colgate-Palmolive, ConocoPhillips, Dow Chemical, Harley-Davidson, Ford Motor Co., Hershey, JetBlue, Northrop Grumman, Occidental Petroleum, Raytheon, Royal Caribbean Cruises and Royal Dutch Shell. Friday brings the first estimate of Q4 GDP and the final University of Michigan January consumer sentiment index.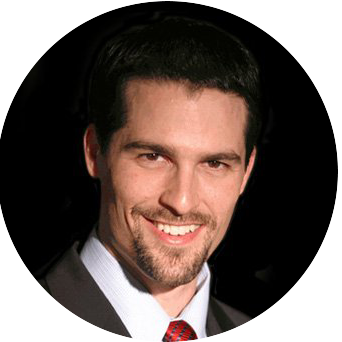 About the Independent Financial Advisor
Robert Pagliarini, PhD, CFP®, EA has helped clients across the United States manage, grow, and preserve their wealth for the past 25 years. His goal is to provide comprehensive financial, investment, and tax advice in a way that was honest and ethical. In addition, he is a CFP® Board Ambassador, one of only 50 in the country, and a real fiduciary. In his spare time, he writes personal finance books, finance articles for Forbes and develops email and video financial courses to help educate others. With decades of experience as a financial advisor, the media often calls on him for his expertise. Contact Robert today to learn more about his financial planning services.