Was 2013 a terrific year for stocks? Absolutely. The good news wasn't limited to Wall Street, however: the unemployment rate fell, the economy revved up, home prices rose and inflation pressure was minimal.
Bulls triumphed. Christmas Eve brought the Dow's 49th record close of 2013: 16,357.55. The S&P 500 settled at 1,833.32 on December 24 – a new all-time peak – while the NASDAQ ended the day at 4,155.42. The YTD gains on Christmas Eve were stunning: DJIA, 24.83%; S&P, 28.55%; NASDAQ, 37.62%. As you read this, these indices may have climbed even higher since.

GDP improved. Our economy expanded just 0.1% in the fourth quarter of 2012, but things got better in 2013. The Bureau of Economic Analysis measured GDP at 1.1% for Q1, 2.5% for Q2 and 4.1% for Q3.

The job market began to turn around. In November, the jobless rate hit a 5-year low of 7.0%. From August through November, non-farm payrolls grew by an average of 204,000 jobs per month, compared to average growth of 159,000 new jobs a month from April to July.

Homes grew more valuable. In late November, the September edition of the S&P/Case-Shiller Home Price Index showed a 13.3% year-over-year gain. Prices hadn't risen so dramatically in a 12-month period since February 2006.

The Consumer Price Index barely rose. It was flat in November, and that put yearly consumer inflation at only 1.2%; the annualized gain in the core CPI was also minor at 1.7%. As recently as the summer of 2011, consumer inflation was approaching 4%.

The recovery seemed to acquire more momentum. After years of troubling economic developments, 2013 was refreshingly positive. If the economy hasn't quite healed yet to where it was before the recession, indicators such as these suggest it won't be long until that day.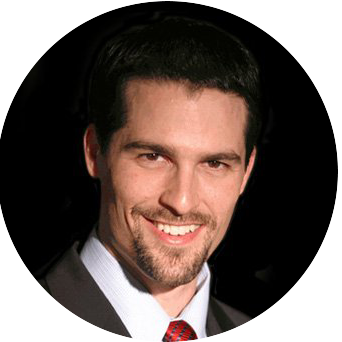 About the Independent Financial Advisor
Robert Pagliarini, PhD, CFP®, EA has helped clients across the United States manage, grow, and preserve their wealth for the past 25 years. His goal is to provide comprehensive financial, investment, and tax advice in a way that was honest and ethical. In addition, he is a CFP® Board Ambassador, one of only 50 in the country, and a real fiduciary. In his spare time, he writes personal finance books, finance articles for Forbes and develops email and video financial courses to help educate others. With decades of experience as a financial advisor, the media often calls on him for his expertise. Contact Robert today to learn more about his financial planning services.