Stock market bears might characterize 2012 as a year of living dangerously, a year in which Wall Street coped with major risks to the American and European economies. Stock market bulls might end up remembering 2012 for what didn't happen: Greece had resisted a temptation to exit the euro, and it looked as if bipartisan negotiation might save the U.S. economy from heading over the fiscal cliff. In late November, stocks appeared on track for some solid yearly gains.
Key economic indicators improved. The year saw major rebounds in the housing market and consumer confidence. By October, existing home sales were up 10.9% from a year ago with the median sale price at $178,600; 11.1% better than in October 2011. New home sales volume in October had increased 17.2% in 12 months, and the National Association of Home Builders builder sentiment index hit 46 in November, sharply above the October 2011 low of 17. The Conference Board's consumer confidence poll hit a 57-month high of 73.7 in November, while the University of Michigan's November consumer sentiment survey reached a peak unseen since July 2007 at 84.9.
By October, unemployment was at 7.9%, down 0.4% from January and 2.3% from three years before. After a 0.2% reversal in May and a flat reading in June, personal spending increased consistently through the third quarter, albeit with high summer gas prices exerting a bit of influence on the gains. This stronger consumer spending did seem to make a difference: our GDP was 1.9% in the first quarter, 1.3% in the second and according to the federal government's first estimate, 2.7% in the third.
Interest rates remained at historic lows. By Thanksgiving, Freddie Mac had the interest rate for the 30-year FRM averaging 3.31%, and the latest Consumer Price Index showed a 1.7% yearly gain (meaning inflation was still within the Fed's target range).
Health care reforms withstood a high court challenge. The Supreme Court upheld the Affordable Care Act of 2011 in a ruling that was not without controversy. The court's majority opinion characterized the law's requirement for Americans to buy health insurance in 2014 as a form of tax. As Chief Justice John Roberts wrote, "The federal government does not have the power to order people to buy health insurance. The federal government does have the power to impose a tax on those without health insurance."
Stocks advanced in the face of major headwinds. A disappointing fall earnings season weighed heavily on Wall Street in October and November, along with persistent anxiety over the fiscal cliff, the slated combination of tax hikes and spending cuts that economists warned could send America into a 2013 recession. Still, these fears and others (concerning China's economic productivity, Spain and Italy's bond yields and Greece's financial peril) didn't send stocks into negative territory during the first 11 months of the year.
In the first half of 2012, economists were wondering if the European Union might be headed for a breakup. While German chancellor Angela Merkel and French president Nicolas Sarkozy affirmed their support for the EU, detractors felt that the strongest eurozone economies were shouldering more than their fair burden in the prolonged, agonizing bailout effort. Prospects to keep the EU stable brightened when European Central Bank president Mario Draghi pledged to do "whatever it takes" to sustain the euro, with the ECB subsequently introducing an unlimited easing program paralleling our own QE3.
As November wrapped up, the Dow had advanced more than 10% in 12 months and the NASDAQ had gained more than 16% year-over-year. The S&P 500 had also gained about 16% in the past 12 months. Its YTD total return was above 14% as of the close on November 28, with its consumer discretionary and financials sectors up more than 20% for the year. The health care sector was up almost 15% YTD while the info tech and telecom services sectors showed approximately 13% and 12% YTD gains. Utilities was the only industry group in the red, down more than 4% YTD after nearly 11 months of 2012 market activity.
Eyeing other global benchmarks toward the end of November, the solid 12-month gains outnumbered the 12-month losses. A November 28 snapshot revealed the following year-over year performance: Bovespa, +0.9%; Nikkei 225, +10.9%; Hang Seng, +20.1%; Sensex, +17.7%; Shanghai Composite, -18.6%; Australia All Ordinaries, +7.7%; CAC 40, +17.4%; DAX, +27.6%; FTSEurofirst 300, +18.0%; FTSE 100, 9.6%; MICEX (Russia), -4.4%.
Commodities. 2012 has been a positive year for many commodity futures – and a superb year for a select few. According to data compiled by Reuters on November 28, wheat futures were +34.2% on the year, soybeans +20.7%, cocoa +18.9% and corn +17.6%; natural gas was up 23.7% YTD. Silver was up 20.7% YTD, platinum 14.6% and gold 9.6%. Copper and palladium had both advanced 2.6% for the year. The big YTD losers included oil (-12.4%), sugar (-17.5%) and coffee (-36.6%). The U.S. Dollar Index was virtually flat YTD after Thanksgiving (+0.1%).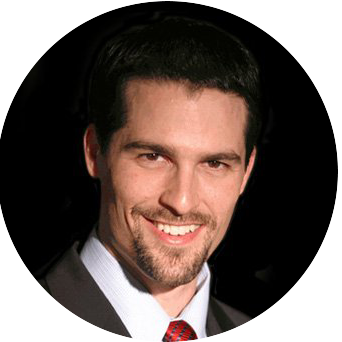 About the Independent Financial Advisor
Robert Pagliarini, PhD, CFP®, EA has helped clients across the United States manage, grow, and preserve their wealth for the past 25 years. His goal is to provide comprehensive financial, investment, and tax advice in a way that was honest and ethical. In addition, he is a CFP® Board Ambassador, one of only 50 in the country, and a real fiduciary. In his spare time, he writes personal finance books, finance articles for Forbes and develops email and video financial courses to help educate others. With decades of experience as a financial advisor, the media often calls on him for his expertise. Contact Robert today to learn more about his financial planning services.