You probably think you have a pretty good idea about auto insurance, but little-known tips and tricks can have a dramatic impact on your financial plan. 
Most auto policies automatically provide both property liability and bodily injury liability for accidents where you are legally responsible. Auto policies also offer medical payments, collision, comprehensive, uninsured/underinsured coverage, and optional coverage.
Standard Coverage
Property liability. 
This part of your auto coverage will pay for damage your car causes to someone else's property. This coverage applies only if you are considered legally responsible for the damage. Like any other type of insurance, it will pay up to the policy's property liability limits. For example, if you rear-end a car because you were searching for your CD of Cher's Greatest Hits, the damage to the other person's car will be covered up to the limits on your policy. You are responsible for paying any damage over that limit.
Keep in mind that property liability doesn't just cover damage to another person's vehicle. Your policy will cover any property damaged by your vehicle. If you slide around a corner and crash into your neighbor's front porch, your policy will cover it.
Property liability usually has a deductible (which you are responsible for paying) that first must be met before it begins to pay for damages. The deductible can be a few hundred or a few thousand dollars—the amount of the deductible is up to you.  
Bodily injury liability. 
Standard auto insurance policies will also pay medical expenses for anyone injured in an accident that you caused. Again, the insurance company will only pay up to the limits of your policy—and not a penny more. For example, if you are legally responsible for an accident that results in medical expenses of $250,000 and your policy has a liability limit of $50,000, you are responsible for paying the additional $200,000.
Optional Coverage
Medical payments. 
Medical payment insurance covers the cost of medical treatment resulting from an auto accident—regardless of fault—for you and your passengers. Depending on the state, this can also be called Personal Injury Protection. Regardless of the name, this coverage will protect you in any accident involving an automobile; it will cover you if you are in an accident while you are walking, riding a bicycle, driving a friend's car (with permission), riding in a friend's car, etc. Medical payment coverage generally doesn't have a deductible.
If you already have a comprehensive medical insurance policy, you may think this coverage is unnecessary. Unless you live in a "no-fault" state, medical payment insurance is not required, but even so, it should be a part of your financial plan. For example, if you're driving your friend to the movies and are involved in an accident that causes your friend to incur thousands of dollars in medical expenses, you are responsible for paying your friend's medical expenses if she doesn't have insurance and if no one is found at fault in the accident. If you are found at fault in the accident, your bodily injury liability coverage would pay for your friend's medical bills up to the limits of your policy.
Collision. 
This optional coverage pays for damage to your vehicle that results from colliding with another vehicle or object, whether you caused the accident or not. If you back out of your driveway, hit your cement mailbox, and cause thousands of dollars of damage to your new convertible sports car, collision coverage would pay for these damages after you've satisfied the deductible. Without it, you would be responsible for the entire bill.
Comprehensive. 
Although comprehensive coverage also pays for damages caused to your vehicle, it only pays if the damage was by something other than a collision with another vehicle—such as theft, vandalism, fire, flood, hail, or hitting an animal. In other words, the damage has to be caused by a non-automotive accident. If you come out of a grocery store and notice that someone's shopping cart has scratched and dented your car, the comprehensive part of your auto policy covers these damages above the deductible.
Uninsured/Underinsured. 
Uninsured or underinsured auto insurance covers you if you are injured in an accident caused by uninsured or underinsured drivers. If you get hit by a driver without insurance, your uninsured/underinsured coverage pays for any property and bodily injury damage up to the limits of the policy. Should you worry about uninsured drivers? Yes! According to the Insurance Research Council, there is a 14% chance that an uninsured driver is responsible when an insured driver is injured in an auto accident. Depending on the state you live in, your odds may be significantly worse.
An auto policy's liability limits are composed of three numbers. 
For example, 30/50/20. What do these numbers mean?
30 = The first number represents the maximum bodily injury liability limit per person per accident (in thousands). In this example, you would have a maximum of $30,000 in bodily injury coverage per person in any given accident. You would be responsible for paying the medical bills above $30,000 for any one person.
50 = The second number represents the maximum bodily injury liability limit for all persons per accident (in thousands). In this example, you would have a maximum of $50,000 in bodily injury coverage for all persons in one accident. If your accident injured several people, your policy would pay a maximum of $50,000 of medical costs. Any amount over $50,000 would be your responsibility.
20 = The third number represents the maximum property liability limit for a single accident (in thousands). In this example, you would have a maximum of $20,000 in property damage coverage in one accident. If your accident results in property damage exceeding $20,000, you will have to pay out of your own pocket.
Do I need auto insurance?
If you drive, you need auto insurance. In fact, every state requires a minimum amount of auto liability insurance. Minimum amounts vary by state, but you will definitely want more protection than is required by law.
How much do I need?
Bodily Injury & Property Liability
Forget the minimum amount required by law in your state. It is severely inadequate. Although there are no hard and fast rules for how much auto insurance you need, I recommend at least 100/300/100 in protection. With medical costs soaring, you can't walk out of a hospital without spending $20,000 or $30,000 — even for relatively minor injuries. If the injuries are serious and require surgery or a prolonged stay, the bill can easily top $100,000.
Also, there are a lot more $30,000, $50,000, and $70,000 cars on the road. If you cause an accident with multiple vehicles or one luxury vehicle, it can easily top $100,000. I live in Los Angeles where it seems like almost every other car is a Porsche, Mercedes, BMW, Jaguar, Ferrari, Maserati, or other luxury automobile. Chances are that any car I hit will cost $75,000 or more to replace. I want to make sure I'm covered. I've seen well-known financial "experts" recommend $10,000 in property liability. If you can't afford $100,000 in property liability, get at least $50,000. Unless you drive a bumper car, don't go any lower.
If you purchase an umbrella liability policy (and I strongly suggest you do), make sure that your auto liability limits are high enough that there is no gap in coverage between your auto and umbrella policies.
Of course, the more liability protection you want, the more the policy will cost. If you have sufficient assets, the minimum I would recommend is 100/300/100. If the premiums are too high, don't go any lower than 100/300/50. Your chances of causing an accident and of jeopardizing your assets are too high for less auto liability insurance. Don't be penny smart and pound foolish with your auto coverage.
Medical Payments / Personal Injury Protection
I recommend $100,000 in medical payment coverage, but if this is too expensive, at least get $50,000. Remember, if you're driving someone who does not have health insurance and you get in an accident where there is no fault, you will be entirely responsible for your passenger's medical expenses.
Collision
If you can't afford to replace your vehicle, buy a collision policy on the full value of your vehicle. Of course, if you lease it or have loan on the vehicle, your bank will require full collision coverage to protect their collateral until you pay off the loan or your lease ends.
Collision insurance is often expensive. One way to reduce the premium is to increase the deductible for collision. Instead of a $500 deductible, try a $1,500, $2,000, or higher to decrease the premium.
Comprehensive
Again, if you can't afford to replace your vehicle, buy a comprehensive policy for its full value. Even if you can afford it, your leasing company or bank may still require it.
Comprehensive insurance isn't cheap. The more expensive your vehicle is and the smaller the deductible, the higher the premium. To reduce your monthly insurance premium, increase your deductible to an amount you could afford to pay in damages.
Uninsured/Underinsured
Uninsured/underinsured coverage should be purchased at the same limits and coverage amounts as your regular property and bodily injury policy. For example, if your regular coverage is 100/300/100, you would want uninsured/underinsured at 100/300/100.
If you can't afford the same limits, don't just pass on this coverage.
Work with your insurance agent to find a reasonable amount of coverage at a premium you can afford.
The proceeding blog post is an excerpt from The Six-Day Financial Makeover: Transform Your Financial Life in Less Than a Week!, available now on Amazon.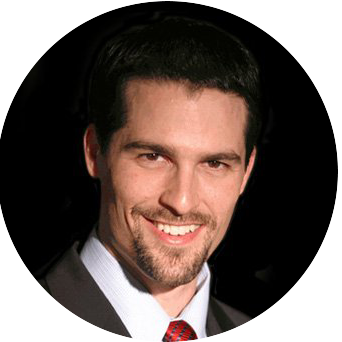 About the Independent Financial Advisor
Robert Pagliarini, PhD, CFP®, EA has helped clients across the United States manage, grow, and preserve their wealth for the past 25 years. His goal is to provide comprehensive financial, investment, and tax advice in a way that was honest and ethical. In addition, he is a CFP® Board Ambassador, one of only 50 in the country, and a real fiduciary. In his spare time, he writes personal finance books, finance articles for Forbes and develops email and video financial courses to help educate others. With decades of experience as a financial advisor, the media often calls on him for his expertise. Contact Robert today to learn more about his financial planning services.