One option as an investor is to invest your money with and through an RIA.
An RIA is a Registered Investment Advisor. What's so significant about an RIA? An RIA is a financial firm that can advise clients about their investments, insurance, and general financial planning topics.
Some RIAs only act as advisors to your money, meaning you may have your money actually held at another firm.
For example, here is a common arrangement. Let's say your friend is an investment advisor and works for an RIA. You want your friend to help you with your investments. Here's what typically would happen. You would have an agreement with your friend's company, the RIA. The agreement would say something like, "We're an RIA and we will help you invest your money. We are responsible for researching and buying investments, etc. In return, you will pay us a fee."
So far so good. But then when it comes time to transfer your money so they can invest it, they will say, "Don't transfer the money to us. Instead, transfer it to a company such as Charles Schwab or Fidelity." This might be confusing to you. "I thought you were going to invest it for me. Why would I transfer it to Charles Schwab?" Many independent RIAs do not actually hold client's money, or what is called custody. They instead work with companies such as Charles Schwab, Fidelity, and others who hold the money but allow the RIA to have access to the account so they can make trades for the client.
Keep in mind that RIAs are in the business of what?
Making money. Yes, of course, they are in the business of helping you make money, but they are also in the business of making money for themselves. They get compensated for their services. Just because you hear "RIA" doesn't mean they don't get commissions. Unless they are a "fee only" RIA, there could be commissions. RIAs could also charge a flat monthly fee or often a fee based on the size of the assets they manage for you, something called an asset under management fee.
One difference between RIAs and brokerage firms gets back to what we talked about in an earlier chapter.
Brokerage firms must provide advice that is suitable for each of their clients, but the advice doesn't necessarily have to be in the client's best interest. With an RIA, this is different. An RIA must provide advice that is in the client's best interest. They are called fiduciaries. They have to do what is right for their client every single time.
The takeaway? An RIA is a firm that helps clients invest their money and can provide financial planning for a fee. Some RIAs hold the money, or custody, themselves, while others partner with a bigger firm to hold the money.
Investing with an RIA is a growing and popular option and will probably be a good option for you.
The proceeding blog post is an excerpt from Get Money Smart: Simple Lessons to Kickstart Your Financial Confidence & Grow Your Wealth, available now on Amazon.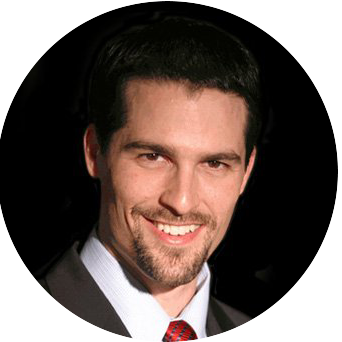 About the Independent Financial Advisor
Robert Pagliarini, PhD, CFP®, EA has helped clients across the United States manage, grow, and preserve their wealth for the past 25 years. His goal is to provide comprehensive financial, investment, and tax advice in a way that was honest and ethical. In addition, he is a CFP® Board Ambassador, one of only 50 in the country, and a real fiduciary. In his spare time, he writes personal finance books, finance articles for Forbes and develops email and video financial courses to help educate others. With decades of experience as a financial advisor, the media often calls on him for his expertise. Contact Robert today to learn more about his financial planning services.