Determining How Much You Should Spend on a Long-Term Care Policy
If you have decided you want a LTC policy, you next need to decide how much you should spend on it. There is no maximum or minimum dollar amount that will be appropriate for everyone. However, for most people your annual retirement income will determine how much LTC insurance you can afford.
Generally, your LTC premiums should not exceed 5-7% percent of your annual retirement income. For example, if your total annual income were $65,000, you would not want to spend more than $3,250 or $4,550 per year on LTC insurance for you and your spouse. Even though you might—and should—purchase your LTC policy while you are still working, you should calculate what percentage of the premiums will be based on your retirement income. A policy you can easily afford during your working years may become burdensome during retirement. Get a policy that you can live with today and tomorrow.
When You Should Buy a Long-Term Care Insurance Policy
The best time to buy is when you are young and healthy. Everyone wants to buy a policy the day before they need it, but it is impossible to predict precisely when you will need care. Unfortunately, the longer you postpone the decision, the greater your chances of suffering an illness or developing a condition that will disqualify you from coverage or cause the premiums to be too expensive. Use the guide below:
Under Age 45: Might be premature, as the likelihood of needing LTC is small. If you have a limited support network, the peace of mind in having a policy may be worth it. Rates will be low. Consider a "limited pay" option, which requires premiums to be paid for a set number of years. After which, the policy is paid-up and no further premiums are due. This can be a good strategy because it allows you to pay for LTC during your income-producing years rather than during retirement when you will be on a limited budget. Also, most limited pay policies are non-cancelable. This means that the insurance company cannot ever increase your premiums or cancel your coverage.
Age 45-55: Good time to start looking. The rates are still attractive. Consider the limited pay option discussed above or a traditional payment policy.
Age 55-60: If you haven't looked yet, now is a very good time. Don't put it off any longer; you are still young enough where rates are still attractive.
Age 60-65: Anyone 60 or older should have a LTC policy in place. If you fall within this range, time is still on your hands. Rates will not necessarily be "attractive," but they should still be reasonable.
Age 65-70: Statistically, you have another 15 years until you will need LTC, but premiums are going up dramatically. Lock in a policy now before it is too late.
Over Age 70: If you are 70 or older, you can still get a LTC policy. Premiums will be a lot higher, but it may still make sense. The underwriting process, the process by which insurance companies determine if they want to provide you with insurance, is more difficult. Most companies will require an in-person interview. Even if you think the cost will be too much, get several quotes anyway. You might be surprised.
Where You Can Get Independent and Unbiased Help
The Administration on Aging (AoA) is a federally sponsored organization addressing the needs of older Americans. The AoA supports the Long Term Care Ombudsman program, which is a network of advocates for residents of nursing homes, board and care homes, and assisted living facilities. The Ombudsman network consists of nearly 8,500 volunteers and over 1,000 paid staff. Each state is mandated to have an Ombudsman Program to help people find the best care possible.
They can be an invaluable resource for current long-term care residents too. Information on the Ombudsman program can be found online at www.ltcombudsman.org. Here is a sampling of  how they can help you:
Resolves complaints made by or for residents of LTC facilities.
Provides information to the public on nursing homes and other LTC facilities and services, residents' rights, and legislative and policy issues.
Advocates for residents' rights and quality care in nursing homes, personal care, residential care and other LTC facilities.
They are a watchdog organization looking out for the interests of LTC residents and are charged with addressing the following concerns:
Violation of a resident's rights or dignity
Physical, verbal or mental abuse, deprivation of services necessary to maintain residents' physical and mental health or unreasonable confinement
Poor quality of care, including inadequate personal hygiene and slow response to requests for assistance
Improper transfer or discharge of a patient
Any resident concern about quality of care or quality of life
The proceeding blog post is an excerpt from The Six-Day Financial Makeover: Transform Your Financial Life in Less Than a Week!, available now on Amazon.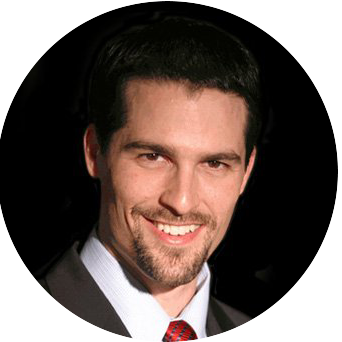 About the Independent Financial Advisor
Robert Pagliarini, PhD, CFP®, EA has helped clients across the United States manage, grow, and preserve their wealth for the past 25 years. His goal is to provide comprehensive financial, investment, and tax advice in a way that was honest and ethical. In addition, he is a CFP® Board Ambassador, one of only 50 in the country, and a real fiduciary. In his spare time, he writes personal finance books, finance articles for Forbes and develops email and video financial courses to help educate others. With decades of experience as a financial advisor, the media often calls on him for his expertise. Contact Robert today to learn more about his financial planning services.