6 tips to protect yourself from the next Bernie Madoff
There is a date that will live in infamy. On December 11, 2008, anyone with an investment or bank account took a collective gasp. It was on this day that Bernie Madoff was arrested by the FBI on suspicion of committing the largest Ponzi scheme in history. Ultimately, thousands of clients were bilked out of billions of dollars. But, unfortunately, Bernie Madoff was not the only advisor stealing from clients. In the days and months that followed Madoff's arrest, hundreds of other Ponzi schemes were exposed.
As a long-time viewer of CNBC's television show American Greed, I see just how depraved some people can be.
There are numerous ways to lose your money, everything from divorce to spending too much or making bad investments, but fraud is a different animal. It's theft, plain and simple.
So how can you protect yourself?
Here are a few things to always keep in mind if you are working with an investment advisor, attorney, or business manager.
1. Don't be greedy. This is the key takeaway. If something sounds too good to be true, I can assure you it is. If someone promises 15% returns no matter what, don't walk, run away. If you think to yourself, "Wow! I have to get in on this," then don't.
2. Research your advisor. The first place to start is by finding the right advisor. Do a background check and verify if they've ever had any regulatory issues. Your approach to getting an advisor should be to hire slow and fire fast. Take your time in finding the right person at the right company. If you sense any issues or wrongdoing, fire fast to avoid damage.
3. Require phone confirmations on wires. No money should be wired from your account to an account not in your name without a signature and verbal approval from you. This will help prevent unauthorized wires.
4. Never sign blank forms. Under no circumstances should you sign blank forms or documents.
5. Separate custodian. Your money should be held at a separate and unrelated firm from your investment advisor. Because Bernie Madoff was the investment advisor and held the assets, he was able to withdraw client funds and create fictitious monthly statements. Keep your assets at an unaffiliated company who will send you statements so you can see exactly what is happening in your accounts.
6. Watch those statements. Resist the temptation to toss the monthly investment statements into the drawer. Take the time to review the withdrawals and the account activity for suspicious activity.
Don't let this lesson scare you.
The con men and rip-off artists represent just a tiny fraction of the advisors out there, but still, follow these six simple rules and you'll go a long way toward protecting your money.
Man. We've had three kinds of depressing lessons in a row – divorce, getting sued, and now fraudsters. Enough already. Let's move on to something much more pleasant to talk about, like death.
The proceeding blog post is an excerpt from Get Money Smart: Simple Lessons to Kickstart Your Financial Confidence & Grow Your Wealth, available now on Amazon.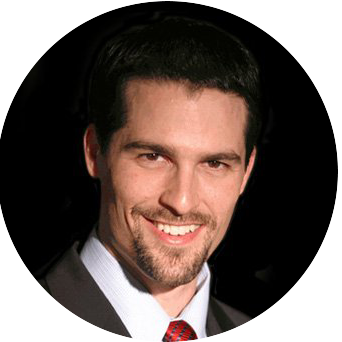 About the Independent Financial Advisor
Robert Pagliarini, PhD, CFP®, EA has helped clients across the United States manage, grow, and preserve their wealth for the past 25 years. His goal is to provide comprehensive financial, investment, and tax advice in a way that was honest and ethical. In addition, he is a CFP® Board Ambassador, one of only 50 in the country, and a real fiduciary. In his spare time, he writes personal finance books, finance articles for Forbes and develops email and video financial courses to help educate others. With decades of experience as a financial advisor, the media often calls on him for his expertise. Contact Robert today to learn more about his financial planning services.