Imagine cash falling from the sky into the hands of grateful consumers. Fleets of helicopters hover over cities, dispensing massive flurries of $100 bills. Everyone gets their fair share of the money. Presto, economic stimulus.
This is pure fantasy, of course, but some economists think that the Federal Reserve should consider its figurative equivalent. Picture the Fed and other components of the federal government agreeing to boost the money supply in a radical, spectacular way – either by cutting taxes across the board or handing out cash to all Americans with no strings attached.
This idea has been around for years. Noted economist Milton Friedman introduced it in an essay in 1969, coining the phrase "helicopter money." Former Fed chair Ben Bernanke is a fan of the concept, and even legendary bond fund manager Bill Gross has called for it. "It is something that one might legitimately consider," current Fed chair Janet Yellen noted earlier this year.
Wouldn't the economy have to crumble for the Fed to propose such a program? Maybe not. Some people think the economy is ready for helicopter money right now.
Central banks, such as the Federal Reserve, only have so many tools to stimulate economic growth. They are especially challenged when GDP is subpar and interest rates are close to zero. Proponents of helicopter money see those conditions in place today and argue that this is not an option of last resort.
Has this idea ever been tried before? Yes. Argentina and Venezuela have given their citizens free money. In both cases, the gifts bred runaway inflation. That might not occur in the U.S., but consumer prices could rise as an effect of such unprecedented central bank intervention.
Recently, some central banks have gone in for quantitative easing ("QE"), also an exceptional form of monetary policy. QE is an indirect economic stimulus that basically amounts to asset swapping. The Fed authorized three rounds of QE under Ben Bernanke: buying bonds and mortgage-linked securities, and adding credit to the reserve accounts of banks in the process.
So much QE has occurred around the world since the Great Recession that its positive effects have subsided, and central banks can only cut interest rates so much. Is it time for an established-market economy to make a "helicopter drop?"
In theory, Japan is ripe for such a move. Its economy has been plagued by many years of deflation and slow or no growth; its central bank has taken interest rates into negative territory on more than one occasion. While current Bank of Japan governor Haruhiko Kuroda continues to favor "extremely accommodative" monetary policy, he has rejected helicopter money entirely, calling the idea "impossible" and illegal.
What if people don't spend their helicopter money? Then the idea fails miserably. This is the second of two possible problems that could stem from helicopter money (accelerated inflation being the first). This year, Dutch banking giant ING polled approximately 12,000 people within the European Union to see what they would do if they were just given an extra €200 per month, tax-free, for a year. Only 26% of the respondents said that they would spend the majority of that cash. You could argue that Europeans and Americans have different spending habits and financial outlooks, but what if Americans were to receive helicopter money and merely built their emergency funds with it?
The helicopter money concept may never be used to boost U.S. economic growth. Regularly handing out cash, or permanently cutting taxes solely to boost the economy, seems an unlikely prospect at best, given the potential downsides.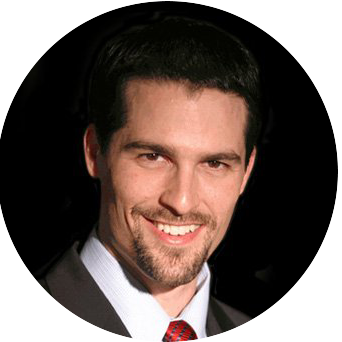 About the Independent Financial Advisor
Robert Pagliarini, PhD, CFP®, EA has helped clients across the United States manage, grow, and preserve their wealth for the past 25 years. His goal is to provide comprehensive financial, investment, and tax advice in a way that was honest and ethical. In addition, he is a CFP® Board Ambassador, one of only 50 in the country, and a real fiduciary. In his spare time, he writes personal finance books, finance articles for Forbes and develops email and video financial courses to help educate others. With decades of experience as a financial advisor, the media often calls on him for his expertise. Contact Robert today to learn more about his financial planning services.