HIRING CORRESPONDS TO EXPECTATIONS
Employers added 217,000 new jobs in May, just 1,000 less than analysts polled by Reuters had forecast. Over the past year, payrolls have expanded by average of 197,000 new hires a month. The jobless rate remained at 6.3% in May, but the U-6 rate (the unemployed + the underemployed) sank to 12.2%, a low unseen since October 2008.
SERVICE SECTOR EXPANDS AT A FASTER PACE
At 56.3, the Institute for Supply Management's non-manufacturing purchasing manager index rose 1.1 points to hit a 10-month high in May. ISM corrected its May manufacturing PMI twice last Tuesday; the final reading was at 55.4, up half a point from April's mark. May also brought a 0.7% improvement in factory orders, following a (revised) 1.5% gain for April.
PRECIOUS METALS RISE, OIL STAYS FLAT
Silver futures rose 1.7% last week on the COMEX, ending the week at $18.99 an ounce. Five days of trading left gold futures 0.5% higher at $1,252.50 an ounce at Friday's close. In base metals, copper slipped 2.3%. As for NYMEX crude, it declined just 0.05% for the week to $102.66 a barrel.
SUSTAINED CONFIDENCE ON WALL STREET
The market seems to have regained some momentum of late. At the closing bell Friday, the S&P 500 settled at 1,949.44, the Dow at 16,924.28. Respective weekly gains of 1.27% and 1.16% sent them to those levels. The Nasdaq rose 1.86% across five days, ending the week at 4,321.40.
THIS WEEK: Monday brings a Commerce Department report on May wholesale inventories and Q1 results from Hertz and Casey's General Stores. On Tuesday, Radio Shack reports earnings. Wednesday sees the Commerce Department release May retail sales figures and data on April business stockpiles; investors will also consider earnings from H&R Block. The University of Michigan's preliminary June consumer sentiment index arrives Thursday, along with the May PPI, a new initial jobless claims report and earnings from Lululemon Athletica. Nothing major is slated stateside for Friday, but Wall Street will interpret China's latest retail sales and industrial production reports.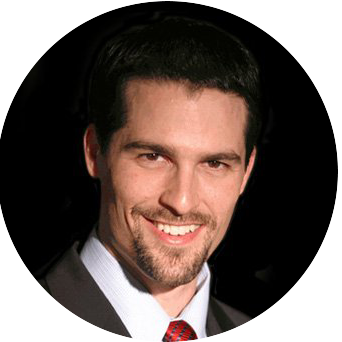 About the Independent Financial Advisor
Robert Pagliarini, PhD, CFP®, EA has helped clients across the United States manage, grow, and preserve their wealth for the past 25 years. His goal is to provide comprehensive financial, investment, and tax advice in a way that was honest and ethical. In addition, he is a CFP® Board Ambassador, one of only 50 in the country, and a real fiduciary. In his spare time, he writes personal finance books, finance articles for Forbes and develops email and video financial courses to help educate others. With decades of experience as a financial advisor, the media often calls on him for his expertise. Contact Robert today to learn more about his financial planning services.