UNREST IN IRAQ SENDS OIL TOWARD $107
NYMEX crude settled at $106.91 Friday, up 4.1% for the week in reaction to the Sunni-led ISIS militant movement seizing control of Mosul and other cities in northern and eastern Iraq. It was oil's biggest weekly spike since December. While the price of unleaded gasoline fell a cent for the week to $3.65 a gallon according to AAA, a short-term increase seems imminent. Iraqi oil supplies were not seriously impacted as of the weekend: most oil production in Iraq occurs in the nation's southern half, and Iraq hasn't exported oil from its northern regions since March.
RETAIL SALES, SENTIMENT INDEX UNDERWHELM
U.S. retail sales rose 0.3% in May, beneath the 0.7% gain forecast economists polled by the Wall Street Journal. With car buying and gasoline purchases factored out, they were actually flat for the month. (In better news, the Commerce Department revised April's retail sales increase north to 0.5% and sales are up 4.3% in the past 12 months.) If consumer purchasing was a bit disappointing, so was the University of Michigan's initial June index of consumer sentiment, which fell from its previous level of 81.9 to 81.2.
PRODUCER PRICES RETREAT
The Producer Price Index pulled back 0.2% for May, its largest decline since October; the core PPI dipped 0.1% for May. Bureau of Labor Statistics data shows both the headline and core PPI up 2.0% in the past 12 months, however.
S&P 500 SNAPS ITS 3-WEEK WINNING STREAK
Anxieties about Iraq and subpar economic indicators took the tailwind from the market last week. Friday's trading day ended with the S&P at 1,936.16, the Nasdaq at 4,310.65 and the Dow at 16,775.74. Across five days, the S&P retreated 0.68%, the Nasdaq 0.25% and the Dow 0.88%.
THIS WEEK: Monday brings the federal government's report on May industrial output. On Tuesday, the Bureau of Labor Statistics issues the May Consumer Price Index, the Census Bureau releases its report on May housing starts and building permits and Adobe and Mitel report earnings. The Federal Reserve wraps up a policy meeting Wednesday, with a press conference to follow; Wall Street will also consider quarterly results from Red Hat and FedEx. Thursday, a new Conference Board leading indicator index arrives along with the latest initial claims figures and earnings from Oracle, Kroger, Smith & Wesson and BlackBerry. Darden Restaurants and CarMax announce earnings Friday.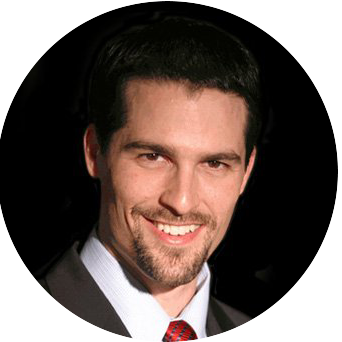 About the Independent Financial Advisor
Robert Pagliarini, PhD, CFP®, EA has helped clients across the United States manage, grow, and preserve their wealth for the past 25 years. His goal is to provide comprehensive financial, investment, and tax advice in a way that was honest and ethical. In addition, he is a CFP® Board Ambassador, one of only 50 in the country, and a real fiduciary. In his spare time, he writes personal finance books, finance articles for Forbes and develops email and video financial courses to help educate others. With decades of experience as a financial advisor, the media often calls on him for his expertise. Contact Robert today to learn more about his financial planning services.