NO ADVANCE IN CONSUMER SPENDING
Personal spending was flat in August even as personal incomes rose 0.2%. These numbers from the Department of Commerce fell short of expectations: economists polled by MarketWatch had forecast a 0.2% gain in both categories. In other news linked to consumer spending, the federal government revised second-quarter GDP up to 1.4% in its third estimate; it had previously put Q2 growth at 1.1%.
HOUSEHOLD CONFIDENCE IMPROVES
September brought a big jump in the Conference Board's closely watched consumer confidence index, which rose 3.0 points to 104.1. The University of Michigan's consumer sentiment index ended September at 91.2, up from 89.8 at the end of August; the main factor in that gain was an improved outlook among higher-income households.
NEW HOME SALES DIP 7.6%
This housing indicator tends to be very volatile, and this August retreat follows a 13.8% July advance. The median new home price was down 5.3% in August from a year earlier, the Census Bureau noted. Looking at other real estate data, the July edition of the 20-city S&P/Case-Shiller home price index showed a 5.0% annual increase in existing home values, ticking down from 5.1% in June; the National Association of Realtors said that pending home sales fell 2.4% in August.
MINOR GAINS IN A WEEK OF MAJOR UPS & DOWNS
The last week of September saw the three major U.S. equity indices advance. The Dow Jones Industrial Average rose 0.26%; the S&P 500 gained 0.17%; and the Nasdaq Composite added 0.12%. The September 30 settlements: Dow, 18,308.15; S&P, 2,168.27; Nasdaq, 5,312.00.
THIS WEEK: Monday offers ISM's September manufacturing PMI and quarterly results from The Container Store. Tuesday, Wall Street considers earnings from Darden Restaurants and Micron Technology. On Wednesday, ISM releases its September service sector PMI; ADP issues its September payrolls report; data on August factory orders appears; and Constellation Brands, Monsanto, and Yum! Brands announce earnings. In addition to a new initial jobless claims report, Thursday brings the latest Challenger job-cut data and Q3 results from Ruby Tuesday. Friday, the focus turns to the Department of Labor's September jobs report.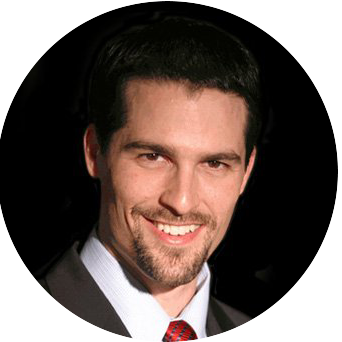 About the Independent Financial Advisor
Robert Pagliarini, PhD, CFP®, EA has helped clients across the United States manage, grow, and preserve their wealth for the past 25 years. His goal is to provide comprehensive financial, investment, and tax advice in a way that was honest and ethical. In addition, he is a CFP® Board Ambassador, one of only 50 in the country, and a real fiduciary. In his spare time, he writes personal finance books, finance articles for Forbes and develops email and video financial courses to help educate others. With decades of experience as a financial advisor, the media often calls on him for his expertise. Contact Robert today to learn more about his financial planning services.