HIRING PICKED UP IN THE THIRD QUARTER
Employers added 156,000 net new jobs to their payrolls in September, the Department of Labor stated Friday. The August gain was revised up to 167,000, so monthly job growth averaged 192,000 in Q3, improved from 146,000 in Q2. The unemployment rate ticked up to 5.0% in September; the U-6 underemployment rate remained at 9.7%. Yearly wage growth reached 2.6%, with the average hourly wage rising six cents to $25.79.
ISM INDICES SHOW A SEPTEMBER REBOUND
America's manufacturing sector grew again last month; the Institute for Supply Management's factory PMI improved to 51.5 in September, recovering from its recessionary August mark of 49.4. The Institute's non-manufacturing PMI surged north 5.7 points last month, rising to 57.1.
OIL & GOLD PRICES HEAD IN OPPOSITE DIRECTIONS
On Friday, gold closed down at $1,251.90 on the COMEX, falling about 5% for the week. Light sweet crude advanced just over 3% last week, closing at $49.81 on the NYMEX Friday, even after a 1.3% loss during the trading week's last session.
STOCKS END THE WEEK SLIGHTLY LOWER
The numbers contained within Friday's jobs report did not exactly spark a rally, so the S&P 500 settled at 2,153.74, losing 0.67% for the week. The Nasdaq Composite and Dow Jones Industrial Average both descended 0.37% across five trading days to respective Friday closes of 18,240.49 and 5,292.40.
THIS WEEK: Monday is Columbus Day. Wall Street will be open for business, but federal government offices and banks will be closed. Tuesday, a new earnings season starts with results from Alcoa, Barracuda Networks, and Fastenal. Wednesday, the Federal Reserve releases minutes from its September monetary policy meeting, and CSX Corp. announces Q3 earnings. Thursday's earnings parade includes results from Delta Air Lines, Winnebago, and Wynn Resorts; a new initial jobless claims report also arrives. Fed chair Janet Yellen speaks on Friday in Boston about the economic recovery; Wall Street will consider her comments, along with the preliminary October University of Michigan consumer sentiment index, September retail sales numbers, the September PPI, and earnings from Citigroup, JPMorgan Chase, PNC, and Wells Fargo.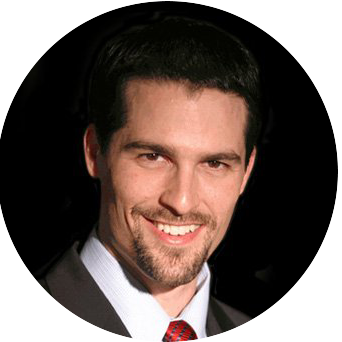 About the Independent Financial Advisor
Robert Pagliarini, PhD, CFP®, EA has helped clients across the United States manage, grow, and preserve their wealth for the past 25 years. His goal is to provide comprehensive financial, investment, and tax advice in a way that was honest and ethical. In addition, he is a CFP® Board Ambassador, one of only 50 in the country, and a real fiduciary. In his spare time, he writes personal finance books, finance articles for Forbes and develops email and video financial courses to help educate others. With decades of experience as a financial advisor, the media often calls on him for his expertise. Contact Robert today to learn more about his financial planning services.