RETAIL SALES COOL OFF IN JULY
They were flat according to the Commerce Department, with core retail sales (excluding food, car, gasoline and home improvement purchases) up just 0.1%. Economists polled by Reuters believed overall retail sales would advance 0.2% last month. Is this a signal that Q3 growth won't come near Q2 growth? It does reflect subdued consumer spending in the quarter's first month.
YEARLY WHOLESALE INFLATION CONTINUES TO DIP
The 12-month gain in the federal government's Producer Price Index has gradually declined since the April reading, when it was measured at 2.1%. July brought a 0.1% increase in the headline PPI, but that still left the yearly gain at just 1.7%.
FACTORY OUTPUT JUMPS
Federal Reserve data showed a 1.0% increase in industrial output last month; July's gain was the largest since February. July witnessed a 10.1% leap in auto production, the largest monthly improvement for that gauge in more than five years.
CONSUMER SENTIMENT MOVES SOUTH
The preliminary August reading on the Thomson Reuters/University of Michigan's consumer sentiment index was not good. The 79.2 mark was not only below the final 81.8 reading for July, it also represented a 9-month low.
TENSIONS INCREASE IN UKRAINE, YET STOCKS RISE
News of Ukrainian troops destroying Russian military vehicles sent Treasury yields down Friday but had little effect on the weekly performances of the Dow (+0.66% to 16,662.91), S&P 500 (+1.22% to 1,955.06) and Nasdaq (+2.15% to 4,464.93).
THIS WEEK: Monday, Pandora and Urban Outfitters announce earnings. On Tuesday, the July CPI and data on July housing starts and building permits arrive, plus quarterly results from Dick's Sporting Goods, TJX and Medtronic. Wednesday sees the release of the July Federal Reserve policy meeting minutes, and Staples, Popeye's, JM Smucker, America's CarMart, L Brands and Hewlett-Packard all issue earnings announcements. On Thursday, NAR publishes its July existing home sales report, the Conference Board comes out with its July index of leading indicators, and initial unemployment claims are again tallied; Salesforce.com, GameStop, Intuit and Hormel provide quarterly results. Friday morning, Fed chair Janet Yellen speaks about the labor market at a Kansas City Fed symposium; Friday also features earnings from RBC.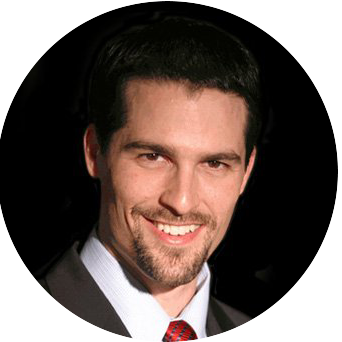 About the Independent Financial Advisor
Robert Pagliarini, PhD, CFP®, EA has helped clients across the United States manage, grow, and preserve their wealth for the past 25 years. His goal is to provide comprehensive financial, investment, and tax advice in a way that was honest and ethical. In addition, he is a CFP® Board Ambassador, one of only 50 in the country, and a real fiduciary. In his spare time, he writes personal finance books, finance articles for Forbes and develops email and video financial courses to help educate others. With decades of experience as a financial advisor, the media often calls on him for his expertise. Contact Robert today to learn more about his financial planning services.