A GAIN IN EXISTING HOME SALES
In its July report, the National Association of Realtors recorded a 2.4% monthly increase in existing home sales. The good news from July took the annualized sales pace up to 5.15 million. According to the Census Bureau, July also saw a 15.7% leap in housing starts and an 8.1% rise for building permits.
INFLATION REMAINS MUTED
The latest Consumer Price Index reading shows that inflation is manageable and matching the Federal Reserve's target. In July, the CPI ticked north only 0.1% and that brought its yearly advance to 2.0% (1.9% minus energy and food prices). July saw the smallest monthly increase for the CPI since February.
ANOTHER JUMP FOR THE CONFERENCE BOARD LEI
After rising 0.6% in both May and June, the Conference Board's leading economic index advanced 0.9% last month. The July gain took it to 103.3, and its coincident economic index reached 109.0.
S&P 500 EDGES BACK TOWARD RECORD TERRITORY
Advancing 1.71% for the week, the broad benchmark closed at 1,988.40 Friday. The NASDAQ nearly matched its 5-day gain (+1.65% to 4,538.55) while the Dow beat it (+2.03% to 17,001.22). Gold got a boost Friday after Federal Reserve chair Janet Yellen expressed that the economy is headed toward normal inflation and full employment, but it still lost 2.0% for the week, settling at $1,280.20 on the COMEX. NYMEX crude finished the week down at $93.65 a barrel; it is on a 5-week losing streak, its longest since November 2013.
THIS WEEK: The Census Bureau publishes its July new home sales report on Monday. Tuesday brings quarterly results from Analog Devices, Smith & Wesson, Best Buy, TiVo and Bob Evans plus the June S&P/Case-Shiller home price index, the July hard goods orders report and the Conference Board's August consumer confidence index. Wednesday offers earnings from Guess? and Brown-Forman. Thursday, NAR releases numbers on July pending home sales, the federal government issues its second estimate of Q2 GDP and new initial claims figures arrive; in addition, Bebe Stores announces Q2 results. Friday brings the University of Michigan's final August consumer sentiment index and the July consumer spending report.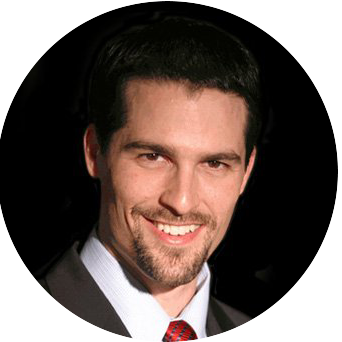 About the Independent Financial Advisor
Robert Pagliarini, PhD, CFP®, EA has helped clients across the United States manage, grow, and preserve their wealth for the past 25 years. His goal is to provide comprehensive financial, investment, and tax advice in a way that was honest and ethical. In addition, he is a CFP® Board Ambassador, one of only 50 in the country, and a real fiduciary. In his spare time, he writes personal finance books, finance articles for Forbes and develops email and video financial courses to help educate others. With decades of experience as a financial advisor, the media often calls on him for his expertise. Contact Robert today to learn more about his financial planning services.