INFLATION PRESSURE WEAKENS
The Consumer Price Index was unchanged in June, according to the Bureau of Labor Statistics. That left its yearly advance at only 1.6%, nearly half a point below the Federal Reserve's target (the core CPI was up 1.7%). After the announcement, some economists and market strategists wondered whether the Fed would rethink its plans for a third interest rate hike in 2017. The Producer Price Index rose 0.1% in June, leaving its yearly increase at 2.0%.
RETAIL SALES, CONSUMER SENTIMENT INDEX DECLINE
For the second month in a row, households scaled back their retail purchases – retail sales were down 0.2% in June following a 0.1% May decline. Core sales fell 0.2% after a May retreat of 0.3%. The University of Michigan's preliminary July consumer sentiment index lost 2.0 points off its final June mark to a reading of 93.1.
OIL RALLIES
A projection of rising demand and news of a pipeline shutdown in Nigeria sent the price of light sweet crude 5.2% higher in a week. WTI crude settled at $46.54 on the NYMEX Friday, its best close since July 3.
DOW ENTERS RECORD TERRITORY AGAIN
Friday, the Dow 30 notched its third straight record close: 21,637.74. At the same time, the S&P 500 also settled at a new record of 2,459.27. The Nasdaq Composite finished Friday's market day at 6,312.47, a half-percent away from its all-time peak. For the week, the Dow rose 1.04%; the S&P, 1.41%; the Nasdaq, 2.59%.
THIS WEEK: Monday's earnings parade includes announcements from BlackRock, Charles Schwab, J.B. Hunt, and Netflix. On Tuesday, Wall Street examines earnings from Bank of America, CSX, Comerica, Goldman Sachs, Harley-Davidson, IBM, Johnson & Johnson, Lockheed Martin, TD Ameritrade, and UnitedHealth Group. Wednesday sees data on June housing starts and building permits, plus earnings from American Express, Fidelity National Financial, Morgan Stanley, Northern Trust, Qualcomm, T-Mobile, U.S. Bancorp, United Rentals, and W.W. Grainger. A new weekly initial claims report arrives Thursday, plus earnings news from Abbott Labs, Alliance Data Systems, American Airlines Group, BB&T, BoNY Mellon, Capital One, Cintas, eBay, E*TRADE, GATX, KeyCorp, Microsoft, NCR, Nucor, Philip Morris, Sherwin-Williams, Skechers, Snap-On, Travelers Companies, Union Pacific, Visa, and Whirlpool. On Friday, Colgate-Palmolive, Fifth Third Bancorp, General Electric, Honeywell International, Regions Financial, Schlumberger, and SunTrust Banks present earnings.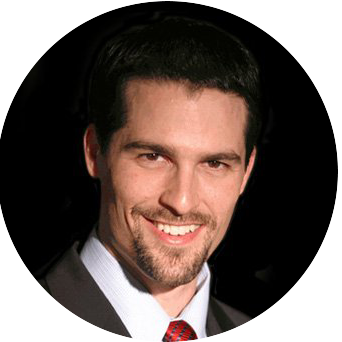 About the Independent Financial Advisor
Robert Pagliarini, PhD, CFP®, EA has helped clients across the United States manage, grow, and preserve their wealth for the past 25 years. His goal is to provide comprehensive financial, investment, and tax advice in a way that was honest and ethical. In addition, he is a CFP® Board Ambassador, one of only 50 in the country, and a real fiduciary. In his spare time, he writes personal finance books, finance articles for Forbes and develops email and video financial courses to help educate others. With decades of experience as a financial advisor, the media often calls on him for his expertise. Contact Robert today to learn more about his financial planning services.