FED OUTLINES END FOR STIMULUS, STOCKS SLIP
Last Wednesday, Federal Reserve Chairman Ben Bernanke shared the central bank's vision for winding down its current aggressive easing effort – the potential tapering of QE3 by late 2013, and the end of the program by mid-2014 if economic conditions permit. Wall Street reacted abruptly – the Dow sank more than 550 points in less than two trading sessions. In the near term, the Fed will keep buying $85 billion in bonds per month and maintain interest rates at near-zero levels.
INFLATION PRESSURE MINIMAL IN MAY
The 0.1% rise in the Consumer Price Index last month put yearly inflation at 1.4%, well under the Fed's 2.0% target. Energy prices rose 0.4% in May but fell 1.0% in a year; medical costs declined 0.1% for May, the first monthly decrease since 1975.
EXISTING HOME SALES IMPROVE
The National Association of Realtors reported a 4.2% jump in residential resales for May, with the annualized sales pace topping the 5 million mark for the first time in 3½ years. From May 2012 to May 2013, the median price of an existing home rose 15.4% to $208,000 as the number of listings on the market shrank 10.1%.
LEADING INDICATORS EDGE NORTH 0.1% IN MAY
Slight improvement was seen in the Conference Board's latest barometer of the economic outlook for the next 3-6 months, but economists surveyed by Bloomberg thought it would rise 0.2%. April's gain was revised up to 0.8%.
A WILD RIDE FOR STOCKS
Volatility was rampant last week on Wall Street, and so were losses. In five days, the S&P 500 slipped 2.11% to 1,592.43, the Dow lost 1.80% to 14,799.40 and the NASDAQ fell 1.94% to 3,357.25.
THIS WEEK: Nothing major is scheduled for Monday. Tuesday brings the April Case-Shiller and FHFA home price indices, the Conference Board's June consumer confidence poll, reports on May hard goods orders and new home sales and earnings from Lennar, Carnival, Walgreens and Barnes & Noble. Wednesday, the Bureau of Economic Analysis publishes its final estimate of Q1 GDP, and earnings arrive from Monsanto, Bed Bath & Beyond and General Mills. The latest initial jobless claims figures come in Thursday, along with NAR's report on May pending home sales, the Commerce Department's report on May consumer spending and earnings news from KBHome, ConAgra, Nike and Accenture. Friday brings the final June University of Michigan consumer sentiment survey and earnings from Blackberry.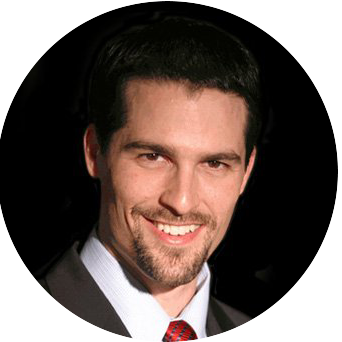 About the Independent Financial Advisor
Robert Pagliarini, PhD, CFP®, EA has helped clients across the United States manage, grow, and preserve their wealth for the past 25 years. His goal is to provide comprehensive financial, investment, and tax advice in a way that was honest and ethical. In addition, he is a CFP® Board Ambassador, one of only 50 in the country, and a real fiduciary. In his spare time, he writes personal finance books, finance articles for Forbes and develops email and video financial courses to help educate others. With decades of experience as a financial advisor, the media often calls on him for his expertise. Contact Robert today to learn more about his financial planning services.