SOLID GAINS IN HOUSEHOLD SPENDING, INCOME
According to the latest Commerce Department report, household spending was up 0.7% in February (the largest gain in five months) while consumer incomes jumped 1.1%. February's 35-cent climb in gasoline prices influenced the first number, while an 11.9% surge in dividends influenced the second. Still, consumer spending rose 0.3% in inflation-adjusted terms. The personal savings rate improved to 2.6%.
CONSUMER POLLS TELL DIFFERENT STORIES   
The University of Michigan's final consumer sentiment survey for March came in at 78.6, improving by a full point from the end of February. The Conference Board's March survey of consumer confidence presented a strikingly different result: it dropped to 59.7 from February's 68.0 mark. The CB said the sequester had a negative influence, while the University of Michigan cited stock market highs, March's lower gas prices and the housing recovery as positive factors.
SMALLER INVENTORY MAY HAVE CURBED HOME SALES
New home sales fell 4.6% in February, according to the Census Bureau; the National Association of Realtors noted a 0.4% decline in pending home sales for that month. Reduced inventory appears to have been a factor. The January S&P/Case-Shiller Home Price Index showed a one-month gain of 1.0%.
FINAL Q4 GDP +0.4%; HARD GOODS ORDERS JUMP
This last estimate from the Commerce Department still makes Q4 2012 growth the smallest in any quarter since 2011. More big ticket items were ordered in February: durable goods orders soared 5.7% in that month after falling 3.8% in January.
A RECORD CLOSE FOR THE S&P 500
A terrific quarter wrapped up Thursday with the S&P settling at 1,569.19, the Dow at 14,578.54 and the NASDAQ at 3,267.52. March was the fifth straight positive month for both the S&P and NASDAQ. Last week's gains: Dow, 0.46%; NASDAQ, 0.69%; S&P, 0.79%. Gold ended the quarter at $1,595.70, losing 4.8% in three months; oil settled Thursday at $97.23, rising 5.9% in the quarter.
THIS WEEK: Monday sees the release of the Institute for Supply Management's March manufacturing PMI. Tuesday, the federal government presents data on March auto sales and February factory orders. ISM's service sector PMI arrives Wednesday, along with earnings from ConAgra and Monsanto. Thursday, the European Central Bank and Bank of England make policy announcements. The Labor Department's March employment report comes out on Friday.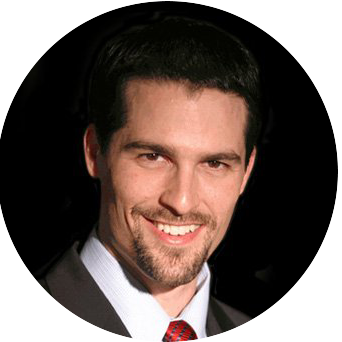 About the Independent Financial Advisor
Robert Pagliarini, PhD, CFP®, EA has helped clients across the United States manage, grow, and preserve their wealth for the past 25 years. His goal is to provide comprehensive financial, investment, and tax advice in a way that was honest and ethical. In addition, he is a CFP® Board Ambassador, one of only 50 in the country, and a real fiduciary. In his spare time, he writes personal finance books, finance articles for Forbes and develops email and video financial courses to help educate others. With decades of experience as a financial advisor, the media often calls on him for his expertise. Contact Robert today to learn more about his financial planning services.