JUST 88,000 NEW JOBS?
In the wake of the Labor Department's disappointing March employment report, puzzled analysts tried to figure out the reasons for such poor job growth. Did businesses fear the impact of the federal budget cuts in March and scale back hiring? Were there fewer food service, retail and temporary job openings? (More than 7% of Americans work in food service jobs, and temp work has made up a larger share of employment in recent years.) Was it seasonal, since hiring also declined in spring 2011 and spring 2012? Would the number later be revised upward? Whatever the cause(s), the message was troubling. The jobless rate dipped to 7.6%, but that was because of fewer jobseekers – the labor force participation rate was 63.3% in March, a 34-year low.
ISM: BUSINESS ACTIVITY SLOWED IN MARCH
In another disconcerting development, the Institute for Supply Management's manufacturing and service sector PMIs both retreated last month. ISM's manufacturing PMI fell to 51.3 from the previous 54.2, while its non-manufacturing PMI dipped 1.6 points to 54.4. On the upside, the Commerce Department did note a 3.0% rise in factory orders in February.
OIL & GOLD MOVE LOWER FOR THE WEEK
NYMEX crude settled at $92.70 a barrel Friday, representing a 4.7% five-day loss. COMEX gold gained 1.5% Friday to end the week at $1,575.90 an ounce but still slipped 1.2% last week.
CAUTION ON WALL STREET
The jobs report and North Korea's ongoing threats gave investors pause last week, and so the Dow (-0.09% to 14,565.25), NASDAQ (-1.95% to 3,203.86) and S&P 500 (-1.01% to 1,553.28) all lost ground. Still, it was only the second down week in the past seven for the Dow.
THIS WEEK: Alcoa kicks off the Q1 earnings season after Monday's closing bell, and Ben Bernanke speaks on stress testing banks Monday night. Nothing major is scheduled for Tuesday. Wednesday, the March 20 FOMC minutes will be made public and CarMax, Constellation Brands and Bed Bath & Beyond report earnings. Thursday brings the latest initial jobless claims report from the Labor Department plus earnings from Rite Aid, JB Hunt and Pier 1 Imports. Friday, March's PPI and March retail sales data arrive, Wells Fargo and JPMorgan report earnings, the University of Michigan's preliminary April consumer sentiment survey appears, and Ben Bernanke delivers an afternoon speech at the Fed's development conference.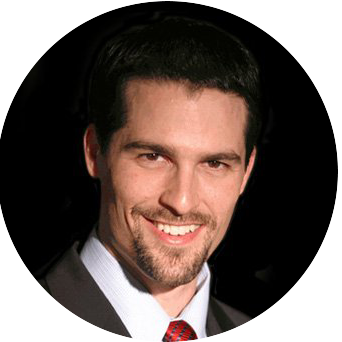 About the Independent Financial Advisor
Robert Pagliarini, PhD, CFP®, EA has helped clients across the United States manage, grow, and preserve their wealth for the past 25 years. His goal is to provide comprehensive financial, investment, and tax advice in a way that was honest and ethical. In addition, he is a CFP® Board Ambassador, one of only 50 in the country, and a real fiduciary. In his spare time, he writes personal finance books, finance articles for Forbes and develops email and video financial courses to help educate others. With decades of experience as a financial advisor, the media often calls on him for his expertise. Contact Robert today to learn more about his financial planning services.