MORE MILD INFLATION
Consumer prices ticked up 0.1% for January while wholesale prices rose 0.2%. Analysts polled by MarketWatch expected both the headline Consumer Price Index and Producer Price Index to advance 0.1%. The bigger news item (perhaps) is that the Labor Department altered its calculation of producer prices for the first time in 36 years. The definitive PPI is now called the PPI Final Demand index, and it measures prices received for exports, services, federal government purchases and construction in addition to those of finished goods.
POOR HOME SALES TO START THE YEAR
The annual pace of existing home sales hit an 18-month low in January; the National Association of Realtors announced 5.1% monthly and yearly declines in residential resales. The good news? Inventory continues to expand (+2.2% in January) and the median existing home price was $188,900 last month, up 10.7% from a year ago.
OIL TOPS $102, GOLD ADVANCES FOR A THIRD WEEK
NYMEX crude for April delivery settled at $102.20 a barrel Friday, rising 1.9% for the week. Unrest in Ukraine, Venezuela, Turkey and other emerging markets also influenced the 0.4% gain for COMEX gold futures last week – the precious metal settled Friday at $1,323.60 per ounce.
NASDAQ ADDS TO YTD GAINS
The tech-heavy benchmark rose 0.46% during this past abbreviated trading week, wrapping up Friday at 4,263.41; in contrast, the Dow and S&P 500 each slipped a bit over four days. After a 0.32% weekly loss, the Dow stood at 16,103.30. The S&P settled Friday at 1,836.25, losing 0.13% on the week.
THIS WEEK: Berkshire Hathaway, Hertz and Live Nation announce earnings Monday. Tuesday, the Conference Board publishes its February consumer confidence index, the December Case-Shiller and FHFA home price indices appear, and Big 5, Office Depot, CoreLogic, Metro PCS, Papa John's, Toll Brothers, Macy's, Home Depot, Alleghany, Molycorp, Dreamworks and Cracker Barrel all present earnings. Wednesday offers January new home sales numbers and earnings from Baidu, TJX, Starwood Hotels, JC Penney and U.S. Cellular. Thursday, Fed chair Janet Yellen reports to Congress and new initial claims figures and data on January hard goods orders arrive; quarterly results come from Salesforce, Wendy's, Hilton, Monster, Sempra Energy, Main Street Capital and Republic Airways. Friday brings the month's final University of Michigan consumer sentiment index, NAR's report on January pending home sales, and the second federal estimate of Q4 GDP.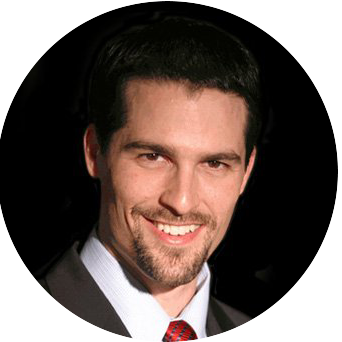 About the Independent Financial Advisor
Robert Pagliarini, PhD, CFP®, EA has helped clients across the United States manage, grow, and preserve their wealth for the past 25 years. His goal is to provide comprehensive financial, investment, and tax advice in a way that was honest and ethical. In addition, he is a CFP® Board Ambassador, one of only 50 in the country, and a real fiduciary. In his spare time, he writes personal finance books, finance articles for Forbes and develops email and video financial courses to help educate others. With decades of experience as a financial advisor, the media often calls on him for his expertise. Contact Robert today to learn more about his financial planning services.