RETAIL SALES RISE IN JANUARY
The increase was minimal – just 0.1% after the 0.5% advance in December – but still welcome in the face of the 2013 payroll tax hike and higher gas prices. Commerce Department data showed core retail sales (which exclude auto, gas and home improvement purchases) up 0.1% for January; they rose 0.7% in December. 
CONSUMERS REGAIN SOME OPTIMISM
January's preliminary consumer sentiment index from the University of Michigan showed real improvement – an increase of 2.5 points to a three-month peak of 76.3. Economists polled by Bloomberg had expected a reading of 74.8. The index averaged just 64.2 during the 2007-2009 recession.            
GOLD FALLS $26 IN A DAY
The precious metal slipped 1.6% Friday and 3.4% for the week to a Friday close of $1,609.50 on the COMEX, recovering a bit from an intraday dip under $1,600. NYMEX crude futures eked out a 0.1% weekly gain, settling at $95.86 Friday.
S&P 500 ADVANCES FOR A SEVENTH STRAIGHT WEEK
When was the last time the S&P started a year with a seven-week win streak? 1967. That achievement aside, it hasn't had a winning streak this long in more than two years. The S&P gained 0.12% across five trading days to settle at 1,519.79 Friday, while the Dow saw its second straight weekly retreat (-0.08% to 13,981.76) and the NASDAQ (-0.06% to 3,192.03) also logged a slight weekly decline. The CBOE VIX ended the week at 12.46.
THIS WEEK: U.S. financial markets are closed Monday for the Presidents' Day holiday. A new NAHB housing market index appears Tuesday, plus earnings from Herbalife, Medtronic, Express Scripts, Analog Devices, CF Industries, Dell, Marriott, and Fidelity National. January's Producer Price Index arrives on Wednesday, along with minutes from last month's FOMC meeting and Census Bureau reports on January housing starts and building permits; quarterly results come in from Sodastream, Devon Energy, Dish Network, BHP Billiton, Garmin, Toll Brothers, Cheesecake Factory and Tesla Motors. The NAR announces existing home sales for January on Thursday; last month's Consumer Price Index also appears, along with the Conference Board's latest index of leading indicators, new initial claims figures and earnings from Hewlett-Packard, Wal-Mart, Hormel, Chesapeake Energy, Safeway, AIG, Cabot Oil & Gas, Newmont Mining and Nordstrom. Friday brings quarterly results from Abercrombie & Fitch.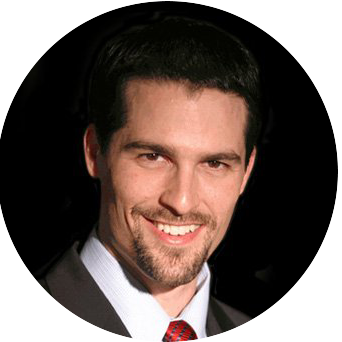 About the Independent Financial Advisor
Robert Pagliarini, PhD, CFP®, EA has helped clients across the United States manage, grow, and preserve their wealth for the past 25 years. His goal is to provide comprehensive financial, investment, and tax advice in a way that was honest and ethical. In addition, he is a CFP® Board Ambassador, one of only 50 in the country, and a real fiduciary. In his spare time, he writes personal finance books, finance articles for Forbes and develops email and video financial courses to help educate others. With decades of experience as a financial advisor, the media often calls on him for his expertise. Contact Robert today to learn more about his financial planning services.