A SOLID EARNINGS SEASON
By Friday, nearly 70% of the firms in the S&P 500 had announced quarterly results – and so far, so good. Thomson Reuters data shows that 66% of these companies have beaten revenue projections, and nearly 70% have surpassed earnings forecasts compared to 65% over the previous four quarters. As it stands now, if the rest of the S&P's components report quarterly results in line with estimates, Q4 earnings for S&P 500 companies will grow 5.2%. Thomson Reuters had projected a 1.9% rise.
ISM SERVICES REPORT SHOWS SUSTAINED GROWTH
The U.S. service sector expanded at a marginally slower pace in January, according to the Institute for Supply Management's non-manufacturing index. The January reading of 55.2 wasn't much removed from the December reading of 55.7, and indicated steadiness in non-manufacturing activity.
OBAMA ASKS CONGRESS TO POSTPONE BUDGET CUTS
Last week, the President asked Capitol Hill lawmakers to "pass a smaller package of spending cuts and tax reforms that would delay the economically damaging effects of the sequester for a few more months." Some analysts think Democrats will push to end tax breaks for energy firms in an effort to generate more revenue and stave off deeper cuts planned for March 1. Senate Minority Leader Mitch McConnell (R-KY) commented that "raising taxes on private jets or energy companies" amounted to "gimmicks" in lieu of "real solutions" to reducing the deficit.
NASDAQ SETTLES AT 12-YEAR PEAK
The tech-heavy index closed at 3,193.87 Friday, up 0.46% across five trading days. The S&P 500 gained 0.31% last week, settling Friday at 1,517.93. Yet the week was mixed, with the Dow pulling back 0.12% to close at 13,992.97  Friday. On the COMEX, oil ended the week at $96.40, gold at $1,668.80. Gas prices averaged $3.57 a gallon on Friday in AAA's survey; that was nearly a four-month peak.
THIS WEEK: Monday brings earnings from Lionsgate, and Tuesday brings quarterly results from Barclay's, Buffalo Wild Wings, McGraw-Hill, Coca-Cola, Avon Products, Michael Kors and Clearwire. The Commerce Department presents reports on January retail sales and December business inventories Wednesday, and earnings reports are in from MetLife, Cisco, Comcast, Deere, Dean Foods and Applied Materials. Quarterly results from CBS, General Motors, PepsiCo and Rio Tinto arrive Thursday, plus the latest initial jobless claims figures. February's initial University of Michigan consumer sentiment survey comes out Friday, along with data on January industrial production and earnings from Campbell Soup.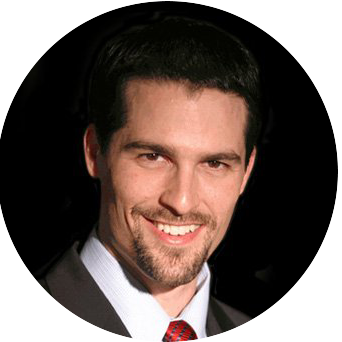 About the Independent Financial Advisor
Robert Pagliarini, PhD, CFP®, EA has helped clients across the United States manage, grow, and preserve their wealth for the past 25 years. His goal is to provide comprehensive financial, investment, and tax advice in a way that was honest and ethical. In addition, he is a CFP® Board Ambassador, one of only 50 in the country, and a real fiduciary. In his spare time, he writes personal finance books, finance articles for Forbes and develops email and video financial courses to help educate others. With decades of experience as a financial advisor, the media often calls on him for his expertise. Contact Robert today to learn more about his financial planning services.