In January, will the federal government be shuttered again? At first thought, it seems inconceivable that Congress would want to go through another protracted fight like the one that shut things down for 16 days in October. That could occur, however, if a new budget panel doesn't meet its deadline.
Once more, the clock is ticking. By December 13, a group of 30 senators and representatives have to hammer out a bipartisan budget agreement. It must a) reconcile the markedly different House and Senate FY 2014 budget plans passed earlier in 2013, and b) map out a longer-term plan to shrink the federal deficit. If a) doesn't happen, then the country will be threatened with another federal shutdown on January 15. If b) doesn't happen, then another round of sequester cuts from the 2011 Budget Control Act will be initiated as of that same date.

Does this seem like déjà vu? It does among many political and economic analysts, who fear a repeat of the supercommittee debacle of 2011, when a bicameral, bipartisan group of 12 Capitol Hill legislators just gave up trying to find a way to shave $2 trillion from the deficits projected for the next decade.

This new committee is bigger, and like the supercommittee, its leaders are far apart politically. Sen. Patty Murray (D-WA) and Rep. Paul Ryan (R-WI) are the budget chairs of their respective chambers of Congress. The key difference lies in the modesty of its ambition. On October 18, Murray told Bloomberg that the committee would aim for "a budget path for this Congress in the next year or two, or further if we can" rather than a "grand bargain" across the next 10 years.
Will they manage that? Some observers aren't sure. Murray co-chaired the failed supercommittee of 2011, and while Ryan was quiet during the fall budget fight, he recently authored an op-ed piece for the Wall Street Journal reiterating his controversial ideas to slash the deficit by reforming entitlement programs. Still, Sen. Lindsey Graham (R-SC) told Bloomberg that "there's a real desire to take another effort, not at a grand bargain, but at a sequestration replacement," and Sen. Jeff Sessions (R-AL) commented that "we don't want to raise expectations above reality, but I think there's some things we could do."
Leaders from of both parties maintain there will be no shutdown in January. Senate Minority Leader Mitch McConnell (R-KY) stated that a shutdown is "off the table" this winter. On CNN's State of the Union, Sen. John McCain (R-AZ) warned that the public would not tolerate "another repetition of this disaster"; on ABC's This Week, House Minority Leader Nancy Pelosi (D-CA) said she sympathized with the public's "disgust at what happened." These comments do not necessarily imply expedient negotiations ahead.

The short-term fix didn't fix everything. As a FY 2014 budget hasn't yet been agreed upon, the Treasury is still relying on stopgap funding to keep the federal government running through January 15 and "extraordinary measures" to raise the federal debt limit through February 7.
The long-term outlook for America's credit rating didn't really change. Fitch put its outlook for the U.S. on "negative" and warned of a potential downgrade; Dagong, the major Chinese credit ratings agency, actually downgraded the U.S. from A to A-. Even so, S&P and Moody's didn't take action as a result of October's shutdown; while S&P thinks the shutdown will cut 0.6% off of Q4 GDP, it still gives the U.S. an AA+ rating (downgraded from AAA in 2011).

America lacks top-notch credit ratings, but few nations have them. In fact, only 11 countries possess the coveted AAA rating from S&P and Fitch plus the leading Aaa rating from Moody's. If you look at S&P's ratings for the globe's ten largest economies, Germany is the only one with an AAA. China gets an AA- with a "stable" outlook and Japan has an AA- with a "negative" outlook. While Russia has the world's eighth biggest economy, Moody's, Fitch and S&P all rate it one grade above junk bond status.

Is Wall Street all that worried about another shutdown? At the moment, no – because there are several reasons why the next debt debate could be less painful. As the goal appears to be a near-term bargain instead of a grand one, it may be more easily realized. If the newly appointed budget panel fails, the economy can probably weather $20 billion of 2014 sequester cuts. Also, many mid-term elections are scheduled for 2014; do congressional incumbents really want to damage their reputations further with another shameful stalemate?

While confidence on Wall Street and Main Street would erode with a repeat shutdown, the Treasury might face a slightly easier challenge in January than it did in October. Sequester cuts would trim the already-shrinking federal deficit further in early 2014, conserving some federal money. As a Goldman Sachs research note just cited, Fannie Mae and Freddie Mac could also make their dividend payments to the Treasury early in Q1, which would also help.

Global investors can't really back away from America. The dollar is still the world's reserve currency, and China owns about $1.3 trillion of our Treasuries. Those two facts alone should compel our legislators to work things out this winter, hopefully before the last minute.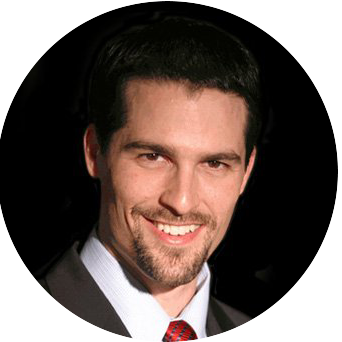 About the Independent Financial Advisor
Robert Pagliarini, PhD, CFP®, EA has helped clients across the United States manage, grow, and preserve their wealth for the past 25 years. His goal is to provide comprehensive financial, investment, and tax advice in a way that was honest and ethical. In addition, he is a CFP® Board Ambassador, one of only 50 in the country, and a real fiduciary. In his spare time, he writes personal finance books, finance articles for Forbes and develops email and video financial courses to help educate others. With decades of experience as a financial advisor, the media often calls on him for his expertise. Contact Robert today to learn more about his financial planning services.