CPI SHOWS ANNUAL DEFLATION
Dipping 0.7% in January, the Labor Department's Consumer Price Index posted a 0.1% annual retreat – its first yearly decline since 2009. As the core CPI rose 0.2% in January and gas prices are moving north, the headline CPI's stint in deflation territory may be short-lived. The federal government also announced its second estimate of Q4 GDP last week – a passable 2.2% – and a 2.8% boost in hard goods orders for January.
HOUSEHOLD CONFIDENCE DECLINES
The Conference Board's monthly survey of consumers slipped 7.4 points in February to a reading of 96.4. At the end of January, the University of Michigan's consumer sentiment index reached 98.1; the final February index came in lower at 95.4.
PENDING HOME SALES, HOME PRICES RISE
The National Association of Realtors said housing contract activity increased 1.7% in January, and December's S&P/Case-Shiller index showed a 4.5% overall annual increase in existing home prices. The Census Bureau noted an 0.2% dip in new home sales in January, however; the NAR found resales falling 4.9% in that month.
FEBRUARY WAS FANTASTIC FOR STOCKS
Look at these monthly gains: S&P 500, 5.49%; Dow, 5.64%; Nasdaq, 7.08%. Last week, the S&P lost 0.27% and the Dow 0.04% while the Nasdaq rose 0.15%. Final numbers: DJIA, 18,132.70; Nasdaq, 4,963.53; S&P, 2,104.50. Oil fell 1.32% to $49.27 on the NYMEX, gold rose 1.21% to $1,213.60 on the COMEX.
THIS WEEK: ISM's January manufacturing index appears Monday, plus January's consumer spending report and earnings from Progressive, NutriSystem and Molycorp. On Tuesday, the Street examines earnings from Best Buy, AutoZone, Smith & Wesson, Revlon, Bob Evans, TiVo and Dick's Sporting Goods, and Federal Reserve chair Janet Yellen speaks on bank regulation in New York. Wednesday brings February's ADP employment change report, a new Beige Book from the Federal Reserve, ISM's February services index and earnings from Abercrombie & Fitch, American Eagle, Korn/Ferry, PetSmart, Jamba, Tribune Publishing, Scripps Co. and H&R Block. February's Challenger job cuts report arrives Thursday along with the latest bank stress test results from the Fed, new initial claims numbers and a report on January factory orders; earnings roll in from Chesapeake Utilities, Marcus & Millichap, Costco, Martha Stewart Living, Fresh Market, Quiksilver and Kroger. The Labor Department's February employment report comes out Friday, as well as earnings from Foot Locker, BigLots! and Staples.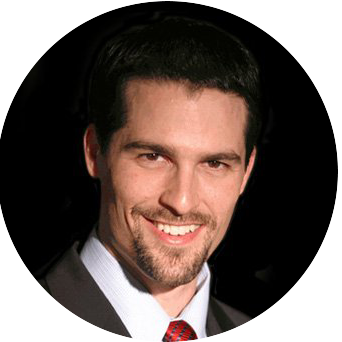 About the Independent Financial Advisor
Robert Pagliarini, PhD, CFP®, EA has helped clients across the United States manage, grow, and preserve their wealth for the past 25 years. His goal is to provide comprehensive financial, investment, and tax advice in a way that was honest and ethical. In addition, he is a CFP® Board Ambassador, one of only 50 in the country, and a real fiduciary. In his spare time, he writes personal finance books, finance articles for Forbes and develops email and video financial courses to help educate others. With decades of experience as a financial advisor, the media often calls on him for his expertise. Contact Robert today to learn more about his financial planning services.