ONE WORD TURNS STOCKS AROUND
That word was "patient," and it was found in the Federal Reserve's December 17 policy statement. The Federal Open Market Committee again pledged to take "a considerable time" to raise interest rates in the absence of easing, but added that it would also be "patient" in making a move. At the central bank's final press conference of 2014, Fed chair Janet Yellen noted that several FOMC meetings might pass without any increase in the benchmark interest rate. Investors celebrated: the Dow soared 288 points Wednesday and another 421 points Thursday.
LOWER PRICES FOR THE HOLIDAYS
Inexpensive gasoline makes life easier for consumers, and its effect was felt in the Consumer Price Index. The CPI's 0.3% November retreat was its largest monthly pullback in five years. Less inflation pressure gives the Fed less incentive to adjust the federal funds rate.
HOUSING STARTS, BUILDING PERMITS DECLINE
Was it the weather? That could have been one factor for the 1.6% November dip in groundbreaking measured by the Commerce Department. Building permits were down 5.2% last month. November's decrease snapped three straight months of housing starts at a million-per-year pace, something unseen since early 2008.
A LITTLE PATIENCE GOES A LONG WAY
A long way toward righting the stock market, that is. Thanks largely to the Fed's reassuring policy statement, the DJIA rose 3.03% across five days to settle at 17,804.80 Friday. Major weekly gains were also logged by the S&P 500 (3.41% to 2,070.65) and NASDAQ Composite (2.40% to 4,765.38). How about oil? Light sweet crude for January delivery climbed 4.4% on the NYMEX Friday, closing at $56.52. Gold lost 2.2% across five days on the COMEX, settling Friday  at $1,196.00.
THIS WEEK: Wall Street considers November existing home sales numbers Monday. Tuesday, the federal government's final estimate of Q3 growth arrives along with the University of Michigan's final December consumer sentiment index, reports on November new home buying, consumer spending and hard goods orders and an earnings announcement from Walgreen's. Wednesday being Christmas Eve, the NYSE and NASDAQ will wrap up trading at 1:00pm EST and the bond market will likely close an hour later. All U.S. financial markets will be closed Thursday for Christmas Day. Friday is a standard trading day on Wall Street; investors will consider new factory output, consumer spending and inflation data from Japan.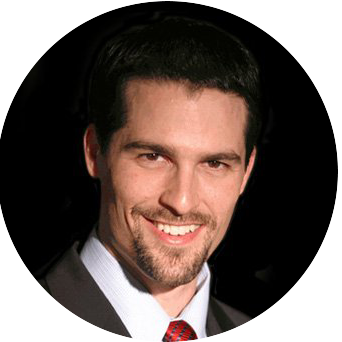 About the Independent Financial Advisor
Robert Pagliarini, PhD, CFP®, EA has helped clients across the United States manage, grow, and preserve their wealth for the past 25 years. His goal is to provide comprehensive financial, investment, and tax advice in a way that was honest and ethical. In addition, he is a CFP® Board Ambassador, one of only 50 in the country, and a real fiduciary. In his spare time, he writes personal finance books, finance articles for Forbes and develops email and video financial courses to help educate others. With decades of experience as a financial advisor, the media often calls on him for his expertise. Contact Robert today to learn more about his financial planning services.