GOOD NEWS ON MAIN STREET
Unemployment declined to a 5-year low of 7.0% in November, according to the Labor Department; underemployment also reached its lowest level in five years. The economy added 203,000 new jobs last month, far better than the 180,000 forecast by economists surveyed by Thomson Reuters. October also brought a 0.3% rise in consumer spending, even with the Bureau of Economic Analysis noting a 0.1% slip in consumer income. Finally, the University of Michigan's consumer sentiment index jumped 7.4%. The initial December reading of 82.5 was the best in five months.
NEW HOME BUYING HITS 33-YEAR PEAK
Surprising news from the Census Bureau: in October, the pace of new home sales was the strongest since 1980 thanks to a 25.4% boost. Even though sales slipped 6.6% for September, the annualized sales pace reached 444,000 units in October, putting the year-over-year increase in new home purchases at 21.6%.
ISM RECORDS ADDITIONAL SECTOR GROWTH
According to the Institute for Supply Management's purchasing manager indices, America's service sector expanded for a forty-seventh consecutive month in November. The downside? ISM's service sector PMI dropped 1.5 points for the month to 53.9. Its manufacturing PMI rose 0.9% in November to 57.3.
STOCKS PULL OUT OF A SLUMP
After strong employment and personal spending data arrived Friday, the S&P 500 snapped a 5-day losing streak. The Dow gained 198.69 Friday. The week was not as terrific. While the NASDAQ rose 0.06% in five days to settle at 4,062.52 Friday, the S&P lost 0.04% to close the week at 1,805.09 and the Dow lost 0.41% to wrap up the week at 16,020.20.
THIS WEEK: The data stream is light. No major releases are scheduled for Monday, but Fed officials Jeffrey Lacker, James Bullard and Richard Fisher will all speak at different conferences. Tuesday brings earnings from H&R Block and AutoZone, plus the October wholesale inventories report from the Census Bureau. Nothing major is scheduled for Wednesday. On Thursday, the Census Bureau provides retail sales figures for November and an October business inventories report; new initial jobless claims numbers will also arrive. Friday sees the release of November's Producer Price Index.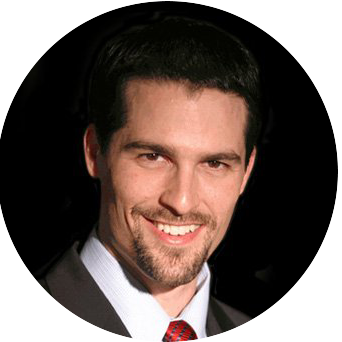 About the Independent Financial Advisor
Robert Pagliarini, PhD, CFP®, EA has helped clients across the United States manage, grow, and preserve their wealth for the past 25 years. His goal is to provide comprehensive financial, investment, and tax advice in a way that was honest and ethical. In addition, he is a CFP® Board Ambassador, one of only 50 in the country, and a real fiduciary. In his spare time, he writes personal finance books, finance articles for Forbes and develops email and video financial courses to help educate others. With decades of experience as a financial advisor, the media often calls on him for his expertise. Contact Robert today to learn more about his financial planning services.