RETAIL SALES REBOUND FROM SEPTEMBER SLUMP
The 0.3% October gain announced by the Commerce Department exactly offset the September decline. Below the headline number, core retail sales (minus auto buying) also rose 0.3% last month. Sales increased in 11 of 13 categories; online retailers saw a 1.9% boost to lead the pack. Annually, overall retail sales were up 4.1% from last October.
MOOD OF U.S. HOUSEHOLDS BRIGHTENS
November's initial University of Michigan consumer sentiment index came in at 89.4 on Friday – the best reading since July 2007. This represents a return to normal, in a sense – the index averaged a reading of 89 in the five years preceding the Great Recession. Economists polled by Bloomberg had anticipated only a minor rise to 87.5 from the final October mark of 86.9.
CRUDE, GOLD & SILVER RALLY ON FRIDAY
Rising 2.1% on the COMEX trading day, gold ended the week at $1,185.60 an ounce, its best price since October 30. Silver futures climbed 4.4% Friday to a close of $16.31. NYMEX crude settled at $75.20, up 1.4% on the day with some investors sensing that OPEC may move to reduce output.
S&P 500 SEES FOURTH STRAIGHT WEEK OF GAINS
Across five trading days without any momentous market swings, the index rose another 0.39% to a Friday settlement of 2,039.82. The Nasdaq (+1.21% to 4,688.54) and Dow (+0.36% to 17,634.74) also advanced during the week.4,5
THIS WEEK: Monday, Urban Outfitters and Tyson Foods report quarterly results; the Federal Reserve's report on October industrial output also arrives. October's Produce Price Index comes out Tuesday, plus earnings from Home Depot, TJX, PetSmart and La-Z-Boy. Minutes from last month's Federal Reserve policy meeting appear on Wednesday, along with earnings from Keurig Green Mountain, Lowe's, Target, J. M. Smucker, L Brands, Staples and Williams-Sonoma; additionally, the Census Bureau issues its report on October housing starts and building permits. Thursday, Wall Street considers the October Consumer Price Index, the October edition of the Conference Board's leading indicator index, data on October existing home sales and earnings from Best Buy, Perry Ellis, Gap Inc. and Dollar Tree. Nothing major is scheduled for Friday.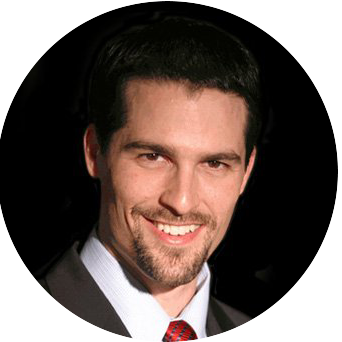 About the Independent Financial Advisor
Robert Pagliarini, PhD, CFP®, EA has helped clients across the United States manage, grow, and preserve their wealth for the past 25 years. His goal is to provide comprehensive financial, investment, and tax advice in a way that was honest and ethical. In addition, he is a CFP® Board Ambassador, one of only 50 in the country, and a real fiduciary. In his spare time, he writes personal finance books, finance articles for Forbes and develops email and video financial courses to help educate others. With decades of experience as a financial advisor, the media often calls on him for his expertise. Contact Robert today to learn more about his financial planning services.