SHUTDOWN DOESN'T DETER HIRING
The Labor Department's delayed October employment report showed the economy adding 204,000 new jobs last month. Analysts polled by Reuters had only expected a gain of 125,000. The unemployment rate actually rose to 7.3%, as those analysts had predicted. This was a nice Friday surprise for Wall Street, and it also made investors wonder if the tapering of QE3 could come before the end of the year. A solid November employment report could offer further grounds for that move.
FIRST Q3 GDP ESTIMATE TOPS EXPECTATIONS
In another nice surprise for Wall Street, the Bureau of Economic Analysis put third quarter growth at 2.8%, whereas economists surveyed by MarketWatch had projected a reading of 2.3%. In related news, a federal report showed factory orders up 1.7% in September, and the Institute for Supply Management's service sector PMI rose a full point in October to 55.4.
HOUSEHOLD INCOMES OUTPACE SPENDING
The September consumer spending report was a bit of a disappointment. Personal spending increased 0.2% (economists polled by MarketWatch had forecast a 0.3% rise) while personal incomes rose 0.5%, suggesting that households saved more and spent less of what they earned. November's initial University of Michigan consumer sentiment index came in at 72.0, down from the final October mark of 73.
DOW CLOSES AT NEW PEAK
Rising 1.08% on the day and 0.94% on the week, the DJIA settled at a new all-time peak of 15,761.78 Friday. The S&P 500 rose 0.51% across five days to settle at 1,770.61 at week's end, while the tech-heavy NASDAQ lost 0.07% in the same stretch, closing Friday at 3,919.23. Incidentally, the S&P is now riding a 5-week win streak, its longest since mid-February.
THIS WEEK: Earnings season is winding down, but it should still take center stage this week with light data coming out of Washington. Monday is Veterans Day, a federal holiday; bond markets are closed, but the stock market is open and NewsCorp, American Apparel, Dick's Sporting Goods and Trend Micro will present Q3 results. Tuesday brings earnings from Dish Network, DR Horton, Dean Foods and Pandora. Wednesday offers Q3 results from Cisco and Macy's. On Thursday, earnings reports from Wal-Mart, Kohl's, Nordstrom, Williams Sonoma, Vodafone, Viacom and Agilent arrive along with new initial claims figures. Reports on October industrial output and September wholesale inventories appear Friday.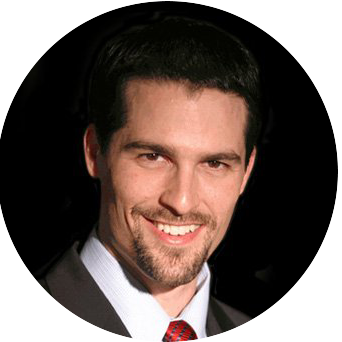 About the Independent Financial Advisor
Robert Pagliarini, PhD, CFP®, EA has helped clients across the United States manage, grow, and preserve their wealth for the past 25 years. His goal is to provide comprehensive financial, investment, and tax advice in a way that was honest and ethical. In addition, he is a CFP® Board Ambassador, one of only 50 in the country, and a real fiduciary. In his spare time, he writes personal finance books, finance articles for Forbes and develops email and video financial courses to help educate others. With decades of experience as a financial advisor, the media often calls on him for his expertise. Contact Robert today to learn more about his financial planning services.