ECONOMY EXPANDS 2.9% in THIRD QUARTER
After just 1.4% growth in Q2, this was welcome news. Surging exports and greater inventory investment and federal spending made Q3 the best quarter for the economy in two years, according to the Department of Commerce. The federal government's core PCE price index was up 1.7% for the quarter versus 1.8% in Q2.
CONSUMER CONFIDENCE INDICES DESCEND
Last week, the Conference Board's gauge of household confidence came in at 98.6 for October, down from 103.5 in September. The University of Michigan's final October consumer sentiment index slipped to 87.2 from its prior mark of 87.9.
PENDING HOME SALES REBOUND
The National Association of Realtors noted a 1.5% gain in housing contract activity in September, following a 2.5% downturn in August. The August S&P/Case-Shiller home price index revealed a 5.3% annual rise in U.S. home values.2
BLUE CHIPS FARE BEST DURING A MIXED WEEK
Across five trading days, the Dow Jones Industrial Average rose 0.09% to settle at 18,161.19 Friday. Weekly losses struck the S&P 500 (0.69% to 2,126.41) and Nasdaq Composite (1.28% to 5,190.10).
THIS WEEK: September consumer spending figures are out on Monday, along with earnings from Aegion, Anadarko Petroleum, Loews, Nautilus, and Tesoro. Tuesday, ISM releases its October factory PMI and Archer Daniels Midland, Coach, Cummins, Electronic Arts, Gilead Sciences, Kellogg, Molson Coors, Mosaic, Noble Energy, Occidental Petroleum, Papa John's, Pfizer, Square, U.S. Steel, Western Union, and Wingstop announce earnings. Wednesday, the Federal Reserve makes its latest policy statement, ISM's service sector PMI appears, ADP issues its September payrolls report, and earnings news arrives from Allergan, Allstate, AIG, Anthem, Avis Budget, Clorox, Estee Lauder, Facebook, GoDaddy, iHeartMedia, Marathon Oil, MetLife, Office Depot, Prudential, Red Robin, Sunoco, Take-Two Interactive, Time Warner, Transocean, Whole Foods, Yelp, and Zynga. The October Challenger job-cut report and the latest initial claims figures come out Thursday, and Alamo Group, AMC Networks, Avon, Chesapeake Energy, Cigna, Fluor, GoPro, Hyatt Hotels, Icahn Enterprises, Kemper, Kraft Heinz, Lions Gate, Monster Beverage, Noble Corp., Starbucks, and TiVo all join the earnings parade. Friday, the Department of Labor provides its October jobs report, and Duke Energy, Humana, Jamba, and Revlon present earnings.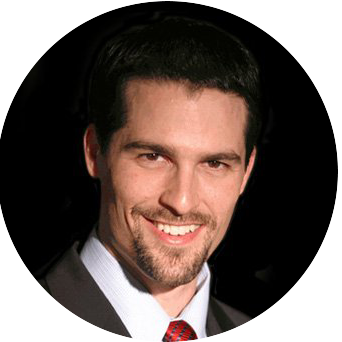 About the Independent Financial Advisor
Robert Pagliarini, PhD, CFP®, EA has helped clients across the United States manage, grow, and preserve their wealth for the past 25 years. His goal is to provide comprehensive financial, investment, and tax advice in a way that was honest and ethical. In addition, he is a CFP® Board Ambassador, one of only 50 in the country, and a real fiduciary. In his spare time, he writes personal finance books, finance articles for Forbes and develops email and video financial courses to help educate others. With decades of experience as a financial advisor, the media often calls on him for his expertise. Contact Robert today to learn more about his financial planning services.