RETAIL SALES JUMP 0.6%
This September gain was impressive – minus auto sales, the advance was still 0.5%. In August, both headline and core retail sales fell 0.2%. While consumers bought more last month, they were less confident earlier this month – the University of Michigan's initial October consumer sentiment index fell 3.3 points to 87.9.   
INTEREST RATES MAY SOON RISE
The minutes from September's Federal Reserve policy meeting affirmed what some investors suspected. One, last month's decision not to raise the federal funds rate was a "close call." Two, the Federal Open Market Committee expects to make a move "relatively soon." Last month, 74% of economists responding to a Wall Street Journal survey thought the central bank would raise rates in December.
PRODUCER PRICE INDEX UP 0.3%
A 2.5% advance in energy prices became the biggest factor in September's PPI gain. The headline PPI rose 0.7% in the 12 months ending in September.
STOCKS PULL BACK AS EARNINGS SEASON BEGINS
During five choppy trading days last week, the Dow Jones Industrial Average retreated 0.56% to 18,138.38; the S&P 500, 0.96% to 2,132.98; and the Nasdaq Composite, 1.48% to 5,214.16. The CBOE Volatility Index closed at 16.00 Friday, up 18.69% for the week.

THIS WEEK: Monday, Wall Street looks at earnings from Bank of America, Celanese, Del Taco, Hasbro, IBM, J.B. Hunt, Lennox International, and Netflix, plus numbers on September industrial output. On Tuesday, BlackRock, Domino's Pizza, Goldman Sachs, Harley-Davidson, Intel, Johnson & Johnson, Philip Morris, Yahoo!, Regions Financial, UnitedHealth, and W.W. Grainger join the earnings parade, and the September CPI arrives. Abbott Labs, American Express, BB&T, Citrix, eBay, Mattel, Halliburton, Morgan Stanley, Northern Trust, Seagate, St. Jude Medical, SuperValu, U.S. Bancorp, and United Rentals all report earnings Wednesday; investors will also consider September data on housing starts and building permits, and a new Federal Reserve Beige Book. Thursday offers earnings from Alaska Air, American Airlines, BoNY Mellon, Dunkin' Brands, E*TRADE, Fifth Third, IMAX, Invacare, Microsoft, Nucor, PayPal, PulteGroup, Quest Diagnostics, Schlumberger, Union Pacific, Verizon, and Walgreens Boots Alliance; reports on initial jobless claims and September existing home sales also appear. Friday, the key earnings reports come from General Electric, Honeywell International, McDonalds, Parker Hannifin, SunTrust, and Whirlpool.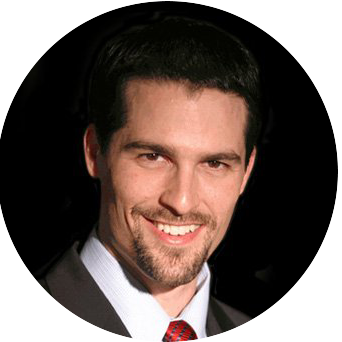 About the Independent Financial Advisor
Robert Pagliarini, PhD, CFP®, EA has helped clients across the United States manage, grow, and preserve their wealth for the past 25 years. His goal is to provide comprehensive financial, investment, and tax advice in a way that was honest and ethical. In addition, he is a CFP® Board Ambassador, one of only 50 in the country, and a real fiduciary. In his spare time, he writes personal finance books, finance articles for Forbes and develops email and video financial courses to help educate others. With decades of experience as a financial advisor, the media often calls on him for his expertise. Contact Robert today to learn more about his financial planning services.